Area Wrestlers To Compete At The U.S. Marine Corps Junior Nationals In Fargo
Friday, July 16th, 2021 -- 10:38 AM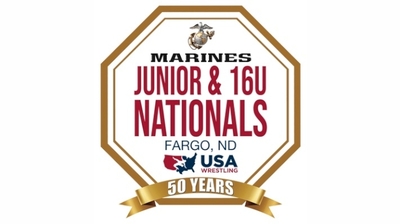 The nation's best young boys and girls wrestlers will once again come together for the world's largest wrestling competition, the U.S Marine Corps Junior Nationals at the Fargodome on the campus of North Dakota State in Fargo, N.D. This is a year of celebration, as the 50th Junior Nationals will be held. As part of the celebration of the 50th anniversary of Junior Nationals, a number of the champions from the first Junior Nationals in 1971 will be honored guests at the competition. The U.S. Marine Corps Junior Nationals features high school wrestlers in grades 9-12 and several area high school wrestlers will be competing for Team Wisconsin including:
Gunner Hoffmann of Neillsville/Greenwood/Loyal
Trey Ackman of Spencer/Columbus
Braden Sonnentag, Tristin Drier and Gavin Tegels of Cadott
Blaine Brenner from Stanley-Boyd
Gavin Drexler and Elijiah Lusio of Stratford
Carter Grewe from Abbotsford/Colby
Gabe Pugh and Garrett Willuweit from Marshfield
For six straight days, starting on Sunday and running through next Friday, July 23, there will be one championship final held each day.
---
Feel free to contact us with questions and/or comments.