Pride Baseball Team Doing Well In Colorado
Tuesday, July 13th, 2021 -- 10:47 AM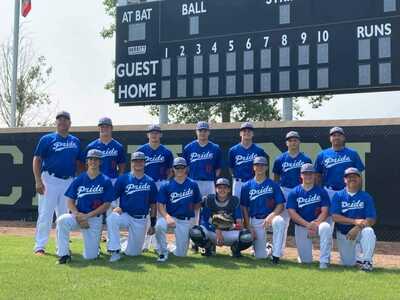 The Pride Baseball Team from Central Wisconsin which features 3 Neillsville players, Braden Trunkel, Jonah Zoschke and Carson Opelt is currently 3 - 0 on their Colorado trip.
They had originally had a trip to Taiwan planned but with Covid-19 they were unable to swing it. On Saturday, Pride beat a very fine Travel Team from Winsor, Colorado 8 - 4. They followed that with a 7 - 6 win over a tough Denver ball club, "Mountain View Legacy". In fact that was only their 3rd loss of the year, versus 18 victories. On Sunday, it was the Pride's bats, outstanding defense, and very fine pitching, that took them to a 10 - 0 victory over Rock Canyon Jaguars from Littleton, Colorado.
Coach Tim Kraus said that it's not the Taiwan trip they had been working real hard to experience, but Colorado has been great so far.
---
Feel free to contact us with questions and/or comments.