Wisconsin DNR Cancels Sharp-Tailed Grouse Season Again
Tuesday, July 13th, 2021 -- 7:23 AM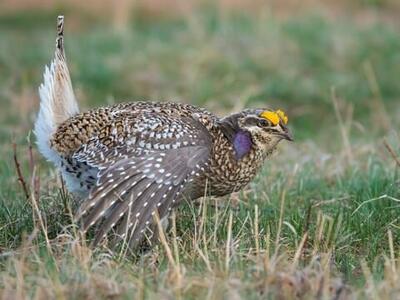 The state Department of Natural Resources has canceled Wisconsin's sharp-tailed grouse season for the third year in a row to protect the population.
According to the Associated Press, the DNR announced the decision Monday, saying a population survey this spring coupled with historical data trends and scientific modeling indicate hunting could cause a "marked decrease" in the population.
DNR officials said they're hopeful that the population will respond to efforts to restore the young forests and barrens habitats that sharp-tailed grouse need to survive.
---
Feel free to contact us with questions and/or comments.