Wisconsin's Fishing Season Begins This Saturday
Tuesday, April 27th, 2021 -- 8:25 AM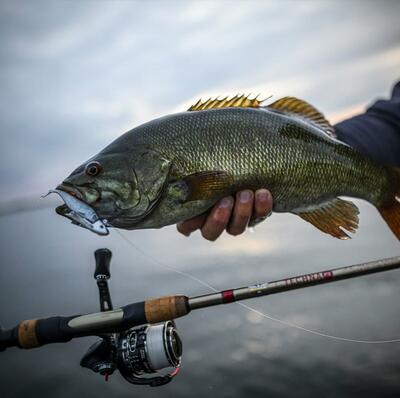 The Wisconsin DNR reminds anglers that the 2021-2022 fishing season will open this Saturday, May 1, without any changes to season dates. All regulations and license requirements still apply. Many new and experienced anglers took part in the general fishing season opener last year amidst the pandemic. The DNR warns that boat launches will likely be crowded again this year and encourages anglers to maintain social distancing and wear a face covering when within 6-feet of other anglers.
As anglers head out to their favorite fishing locations, please remember:
Always wear life jackets
Practice safe and sober boat operations
Release fish responsibly
Minimize the spread of aquatic invasive species by removing plants and animals from your boat before and after launching, draining all water from compartments, and never move live fish away from any waterbody.
All Wisconsin residents and non-residents over the age of 16 are required to purchase a fishing license. Licenses can be purchased through the GoWild System or from a licensed vendor.
Based on early harvest reports, the DNR predicts anglers across the state will have a successful opening weekend.
---
Feel free to contact us with questions and/or comments.