Area Baseball Teams Rank High In PreSeason Rankings
Monday, April 26th, 2021 -- 9:13 AM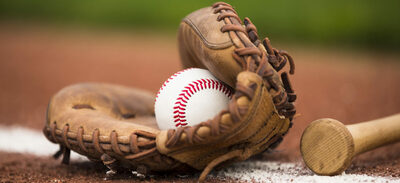 Division 4 in high school baseball this year is loaded with talent. Boyceville is the No.1 team in the Baseball Wisconsin Yearbook Pre-Season Division 4 Rankings. The Bulldogs bring back a talented senior group that led the way to a state tournament appearance in 2019. Edgar is ranked 2nd while Greenwood is preseason ranked at No. 7 in Division 4.
Viroqua is the preseason favorite in Division 3, while Regis is ranked 2nd. Stratford is ranked 18th and Osseo-Fairchild 19th. Neillsville did receive votes.
Catholic Memorial is ranked No. 1 in Division 2 while Sun Prairie enters the season as the favorite in Division 1 baseball, and Stevens Point is 12th according to Baseball Wisconsin Yearbook.
Our first broadcast of high school baseball will be this Thursday as Neillsville travels to Fall Creek - game time is 4:30. You can hear it live on 1370 AM and 98.5 FM WCCN.
---
Feel free to contact us with questions and/or comments.