WIAA Names Stephanie Hauser Next Executive Director
Monday, April 19th, 2021 -- 7:16 AM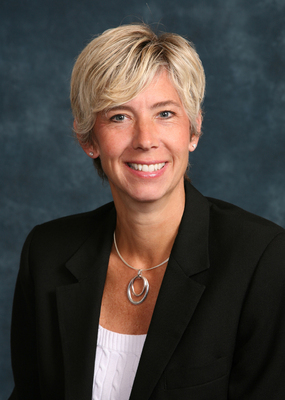 Stephanie Hauser has been named the next executive director of the Wisconsin Interscholastic Athletic Association announced by the Board of Control Friday.
Hauser will begin her new role in July, working in the transition with Dave Anderson, whose retirement as executive director position becomes effective on July 31, 2021. She has served as an assistant director with the association since joining the executive staff on July 6, 2015.
Hauser's impressive list of accomplishments since joining the WIAA include the administration and coordination of her current duties for the sports of gymnastics, volleyball and softball, as well as cross country and track & field prior to the hiring of Kate Peterson Abiad in the spring of 2018.
Among the other achievements she is credited with is leading the Conference Realignment Task Force Committee, creating of the WIAA Award of Excellence and Spirit of Sport Award, implementing a fifth division in softball, establishing innovative co-op team classifications in gymnastics, supervising the move of the boys volleyball State Tournament to the Resch Center in Green Bay, and negotiating partnerships with sponsors and a number of convention and visitors bureaus.
Hauser has also been active at the national level since joining the executive staff with involvement in National Federation of State High School Association programs. She has served as the chairperson for the NFHS Gymnastics Rules Committee, a mentor for the NFHS Leadership Program, and has had a role on the NFHS Student Services Committee. She has also conducted a number of NFHS Summer Meeting presentations.
She becomes the first female to serve as executive director in the 125-year history of the WIAA.
---
Feel free to contact us with questions and/or comments.