Alvarez To Retire As UW-Wisconsin AD In June
Tuesday, April 6th, 2021 -- 10:06 AM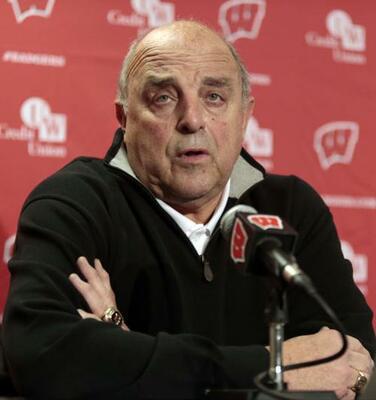 Barry Alvarez, the longtime athletic director and football coach at Wisconsin, is retiring after being with the program for 31 years. A university announcement today (Tuesday) confirmed that Alvarez will step down on June 30.
Alvarez, 74, has been the leading face of the Wisconsin athletic department since 1990 when he was hired to lead the Badgers football program. He took over a team that had nine wins over the previous four seasons and turned it into a Big Ten power. Wisconsin went from 1-10 in 1990 to 10-1-1 and a Rose Bowl crown in 1993. The Badgers have only missed a bowl game twice since that storied 1993 season.
He took over as athletic director in 2004 and Wisconsin athletic teams have won 16 national championships since that time.
Wisconsin deputy athletic director Chris McIntosh, a former All-America offensive lineman and captain under Alvarez, has long been viewed as a potential successor. But the school will conduct a full search for Alvarez's replacement.
---
Feel free to contact us with questions and/or comments.