County Deer Advisory Councils Start Meeting Today
Monday, March 22nd, 2021 -- 9:58 AM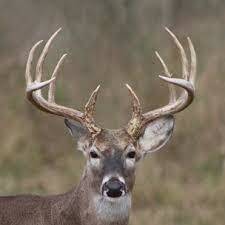 The Wisconsin DNR 2021 County Deer Advisory Councils' planning meetings will take place virtually today thru April 1 to discuss the upcoming deer seasons.
The Council's meet each spring to develop recommendations for antlerless harvest goals, antlerless tag availability and season options for their county. These recommendations for the 2021 deer hunting season are provided to the Natural Resources Board along with recommendations from the Department of Natural Resources.
Clark County's Advisory Council will have a zoom meeting on Thursday evening starting at 6:30 pm. Zoom Link Phone-in option: 1-312-626-6799; Code: 837 0570 1590. Other County Deer Advisory Council meeting dates and times can be found at https://dnr.wi.gov/topic/hunt/CDACFind.aspx
---
Feel free to contact us with questions and/or comments.