Buchanan Finishes 2nd At Big 12 Championships
Monday, March 8th, 2021 -- 10:07 AM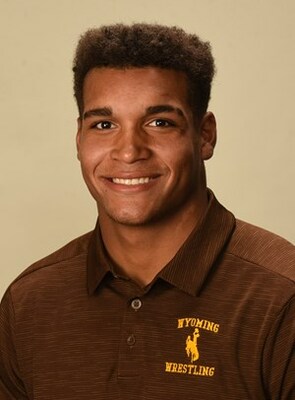 The Wyoming Wrestling team finished in fourth place at the Big 12 Championships Sunday night in Tulsa, Okla. The 105.5 points is the highest team score they have ever posted at the Big 12 Championships.
Loyal native, Stephen Buchanan wrestling at 197, was one of four Cowboys to finish 2nd in their weight class. It was the highest career finish at the tournament for Buchanan. All four Cowboys earned automatic qualification to the NCAA Tournament with their efforts.
The NCAA Championships March 18-20 will be held at the Enterprise Center in St. Louis.
---
Feel free to contact us with questions and/or comments.