WIAA State Girls Basketball Tournament Preview: Division 1
Friday, February 26th, 2021 -- 9:39 AM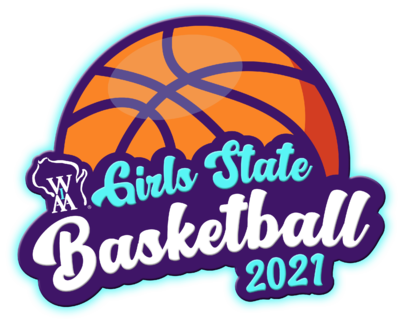 The 45th Wisconsin Interscholastic Athletic Association Girls Basketball State Tournament is taking place today-Saturday at the La Crosse Center in La Crosse and today and Saturday at the Menominee Nation Arena in Oshkosh. Here's a preview of the Division 1 Field....
Division 1 - Menominee Nation Arena, Oshkosh, Wis.
Semifinals
#1 Germantown (27-1) vs. #4 Verona (8-4) - 10:45 a.m.
#2 Hudson (22-0) vs. #3 Franklin (15-5) - 2:10 p.m.
Championship Game
Winner of Semifinals - 8:15 p.m.
ABOUT THE DIVISION 1 FIELD: Germantown receives the top seed the first time the program qualifies for the State Tournament. The Warhawks advance to the semifinals with an 84-72 victory over Kimberly in the sectional final played at Kimberly. They finished the regular season as the champions of the Greater Metro Conference. Hudson, the #2 seed, is making its eighth appearance overall and the first since 2003. The Raiders most notable experiences at the tournament include championships in 1998 and 2002, as well as a runner-up finish in 2000. They qualify this season with a 55-50 win over Hortonville in the sectional final conducted at Hudson. The Raiders are the champions of the Big Rivers Conference this season. It's the fourth overall appearance at State for third-seeded Franklin and the first since 2007. The Sabers' first two experiences came back-to-back in 1999 and 2000, which produced a runner-up finish in 1999. They are a member of the Southeast Conference, which did not declare a champion for the regular season this year. The Sabers defeated Divine Savior Holy Angels 57-54 in the sectional final hosted at Franklin to advance to State. Verona has been issued the fourth seed in the bracket. The Wildcats qualify for the tournament for the first time since capturing the State title in 2016 and for the fifth time overall. They outlasted Arrowhead 50-40 in two overtimes in their sectional final game held at Arrowhead. Verona is a member of the Big Eight Conference, which did not declare a league champion this season.
STATE TOURNAMENT ON THE AIR: The State Tournament will be televised live in our area on WAOW-TV in Wausau, WXOW-TV in La Crosse, and WQOW-TV in Eau Claire. The championships will also be streamed on the statewide network station websites. Also, download the Magic of March app for live streaming video, scores, highlights and more about the WIAA State basketball tournaments. Live coverage of the tournaments on iOS or Android phones and tablets are also available on the app.
---
Feel free to contact us with questions and/or comments.