Ava Kruschke Medals In South Dakota
Monday, February 22nd, 2021 -- 9:39 AM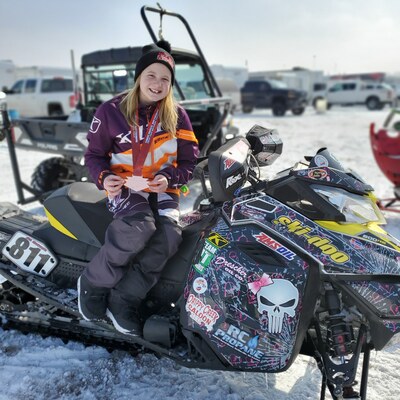 Ava and Axel Kruschke of Neillsville were snowmobile racing again this past weekend....this time at L H Lyons Fairgrounds in Souix Falls, SD. According to their mother, Andrea, Ava looked awesome on the track she finished 4th in the final coming home with a metal! Axel finished a few spots shy of making the cut for the final. He did well but had a hard group to keep up with.
Axel got to meet Jesse Kirchmeyer who is a pro snobike racer and got a signed cowboy hat from him so that made his who weekend and still smiling! Ava also was a lucky winner of random drawing for a Christian Brothers Racing jacket.
Next up the Kruschke's head to Wisconsin Dells at Edge o Dells resort for the season finals for the GNSS race circuit. Come out, if you can, and watch the kids race Saturday afternoon/evening under the lights or on Sunday!
---
Feel free to contact us with questions and/or comments.