Kaukauna, Amery & Mineral Point Are State Team Wrestling Champions
Sunday, February 21st, 2021 -- 2:56 PM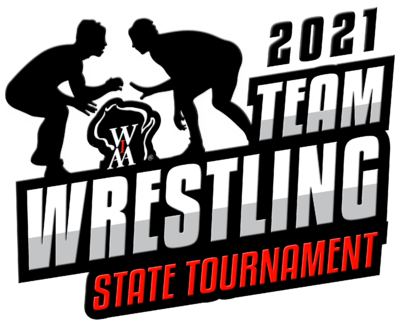 Kaukauna, Amery and Mineral Point were crowned of the 2021 State Team Wrestling Tournaments held at three different locations Saturday.
The top-seeded Galloping Ghosts (13-0) defeated former three-time defending champion Stoughton (6-2) 38-26 in the championship match in Division 1 held at Kaukauna High School.
Kaukauna won seven bouts, including five pins in the match.
The Galloping Ghosts add their fifth gold trophy in their 19th State appearance. The Vikings finish runner-up in their 15th experience in the State Team Wrestling Tournament.
________________________________________________________________________
Amery (14-0) is the champion in Division 2 with a 40-31 win over Prairie du Chien (10-4) title match held at Adams-Friendship High School.
The top-seeded Warriors were ignited by pins from Wyatt Ingham at 126 in 3:24, Jordan Penard at 138 in 1:54, and Koy Hopke at 220 in 21 seconds.
Amery captures the gold trophy in its first-ever appearance in the State team tourney, and Prairie du Chien is runner-up in its second appearance.
________________________________________________________________________
Second-seeded Mineral Point (8-0) won the Division 3 championship by edging top-seeded Coleman (9-2) 33-32 in the championship match held at Wausau West High School.
Each team won seven bouts, including three falls and two decisions. The difference came with a major decision and a technical fall by the Pointers compared to two major decisions for the Cougars.
Mineral Point wins its 11th State team championship in its 11th team tourney appearance. Six of the Pointers titles came prior to the advent of the team tournament format. The Cougars finish runner-up in their 15thState experience.
---
Feel free to contact us with questions and/or comments.