Neillsville Girls End Season At Sectional Semi-Final/Other Scores
Friday, February 19th, 2021 -- 6:32 AM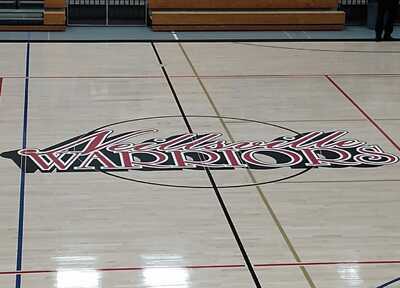 The Neillsville girls basketball season came to end on Thursday at St. Croix Falls as they fell to the Saints 47-41 in a Division 3 Sectional Semi-final.
The game proved to be a defensive and physical one. St. Croix Falls used both to take a 20-14 halftime lead. Neillsville started to get some shots to fall in the second half and cut the Saints lead down to 2 with about a minute and half left, but St. Croix Falls made their free throws down the stretch and held on for the win.
Neillsville was led by senior Bella Opelt with a game high 20 points. Brianna McCurdy led St. Croix Falls with 17. St. Croix Falls made 12 of 17 freethrows, all in the second half. Neillsville only attempted 2 freethrows the entire game.
The Warriors finish the season 20-2 while St. Croix Falls improves to 22-1 and will now face Aquinas in the Sectional Final on Saturday.
Other area Sectional Semi-Final girls basketball scores:
Division 5
McDonell Catholic 50, Northwood 35
Athens 62, Suring 52
Assumption 63, Independence 49
Division 4
Fall Creek 45, Edgar 28
Auburndale moves on the Sectional after a forfeit by C-F-C
Division 1
Hudson 61, Wisconsin Rapids 37
---
Feel free to contact us with questions and/or comments.