Lorraine A. Hoover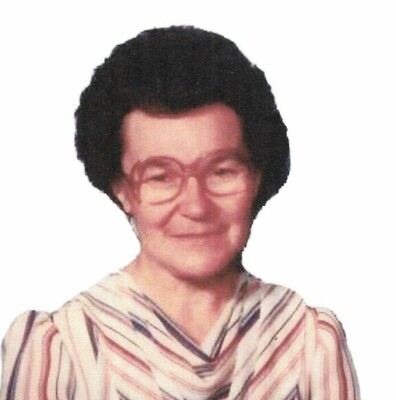 Lorraine Hoover, age 89, of Neillsville, WI died unexpectantly, Wednesday, December 30, 2020 at her residence on State Street.
Lorraine Adeline Kuehnel was born on November 29, 1931 in Milwaukee, WI the daughter of Harold and Attracta (Cunningham) Kuehnel. She graduated from Mercy High School in Milwaukee and was united in marriage to Donald R. Hoover on April 25, 1953 at Saint Matthias Catholic Church in Greenfield, WI. In 1962, they purchased a farm in Lindsey, WI located in Wood County. They moved to farm in Granton, where they farmed for many years, in 1966. That same year, Lorraine began working at Marshfield Homes. She worked there for 29 years before retiring in 1995. One year later, she began working part-time in the cheese store at Lynn Dairy.
Lorraine was a member of St. Mary's Catholic Church in Neillsville, WI. She bowled in a ladies bowling league for many years and was a member of a homemaker's club.
She is survived by four children, Mary (Brian) Nugent of Marshfield, WI, Michael (Donna) Hoover of Granton, WI, John Hoover of Hudson, WI and Alan (Lana) Hoover of Granton, WI, four grandchildren, Jaime (Cory) Meyer, Jacob (Marissa) Nugent, Becky (Todd) Seeman and Christina (Jarvis) Haupt, a step-grandson, James Frank and several great grandchildren.
She was preceded in death by her husband, Donald, a daughter-in-law, Jeanene Hoover and her brother, Harold Kuehnel.
A Mass of Christian Burial for Lorraine will be held at 10:30 a.m. on Wednesday, January 6, 2021 at St. Mary's Catholic Church in Neillsville. The Celebrant will be Fr. Gregory Michaud. Music will be provided by Vicente Cortez, organist and St. Mary's Choir. Interment will be in Windfall Cemetery in Granton, WI. Visitation will be from 4:00 to 7:00 p.m., Tuesday at the Gesche Funeral Home in Neillsville and from 9:30 to 10:30 a.m., Wednesday at St. Mary's Catholic Church.
Honorary casket bearer is: Reegan Meyer.
Casket bearers are: Cory Meyer, Tiernan Meyer, Killian Meyer, James Franks, Todd Seeman and Jarvis Haupt.
Online Condolences may be made at www.geschefh.com.
Gesche Funeral Home and Cremation Service is assisting Lorraine's family with Funeral arrangements.
---
Feel free to contact us with questions and/or comments.
Obituaries Archive