Marjorie Becker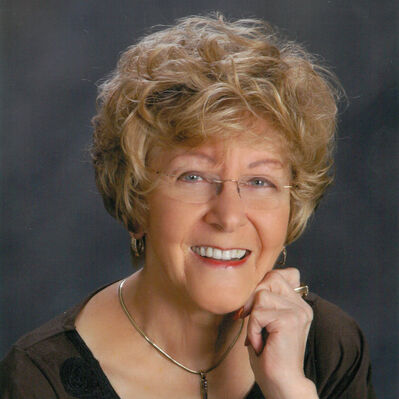 MOUNT PLEASANT - Marjorie Ann Becker (Hainz) died peacefully on November 16th, 2023, after fighting a courageous battle with pancreatic cancer.
Marjorie was born February 15th (her father's birthday), 1940 in Grant Township Wisconsin to the late Edward and Florence (Boldt) Hainz. She attended a one room schoolhouse thru 6th grade and then St. Mary's Catholic School and graduated from Neillsville High School in 1958. Marge then went on to nursing school and graduated in 1961 from St Joseph's School of Nursing in Marshfield.
Marge married Conrad J Becker on September 15, 1962, and was married for 44 years until Conrad's passing in 2007. Together they lived in Kenosha WI and after raising their daughters Brenda and Sally, moved to Neillsville in 1989. Marge moved to Mount Pleasant in 2013.
Marge worked as a registered nurse at Kenosha Memorial Hospital, Woodstock Nursing Home, St Joseph's Hospital in Marshfield WI, and Elizabeth Gardens Assisted Living in Racine WI. Her career as a nurse expanded 41 years and included being a member Kenosha District Nurses Assoc. for several years.
While raising their daughters, Marge and Conrad enjoyed vacations that included tent camping, RVing thru the United States, and eventually taking getaways to their cabin on 5 wooded acres outside of Neillsville.
Being an active 4H member in her youth, Marge supported 4-H as an adult and started and led the "St. Therese TNT 4H Club" while her daughters attended St Therese Catholic School. Through 4-H, Marge shared her sewing talent and taught her daughters how to sew. She enjoyed sewing and making fashion clothing for herself, family, and friends. Her sewing portfolio included matching dresses for herself and daughters, a wedding dress for her sister Janet, several flower girl dresses and even drapes.
Marge had a passion for decorating and crafting. At St Mary's Catholic Church in Neillsville and St Lucy's Catholic Church in Racine, she led and was actively involved in the liturgical decorating committees. She made sure the church was at its finest for each liturgical season. She also decorated other places of worship, venues, and banquet halls for weddings.
Marge enjoyed singing and was a member of the choirs at St Mary's and St Lucys.
Marge enjoyed getting her hands dirty in her garden with her kitty by her side. She reached her goal of seeing her garden in full bloom this past summer. "Her birds" will miss her.
Christmas was her favorite and treasured holiday. Marge enjoyed decorating her home for the holiday season and for hosting family parties. Not a wall or space was spared. This year Marge was called to her true home for Christmas.
Marge will be missed by her daughters Brenda (Kevin) Cunningham and Sally Becker (Gary Kamees); her siblings, Jean (Greg) Tomac, Larry Hainz, Janet (Jerry) Horswell: her brother and sister in-laws Yvonne (James) Gies, Diann (Don) Pergande, Sister Mary Becker FSPA, Al (Carol) Becker, Harry (Rose) Becker and many nieces and nephews.
Marge was preceded in death by her husband Conrad J Becker; her parents Edward and Florence Hainz; father and mother in-law Arthur and Viola Becker and brother and sister in-law, Donald and Barbara Becker.
Family and friends are invited to meet in the Draeger-Langendorf Funeral Home and Crematory on Tuesday, November 21, 2023, for a visitation from 4:00 p.m. – 6:00 p.m. A prayer service will follow at 6:00 p.m.
The celebration of her Mass of Christian Burial will take place at St. Mary's Catholic Church 1813 Black River Road Neillsville, WI on Saturday, November 25, 2023, at 10:30 a.m. There will also be a visitation at church from 9:30 a.m. until 10:30 a.m. Her interment will follow at St. Mary's Cemetery.
Gesche Funeral Home & Cremation Service are handling the arrangements in Neillsville 715-743-3322).
Online Condolences may be made at www.geschefh.com.
The Gesche Funeral Home is assisting Marjorie's family with local funeral arrangements.
---
Feel free to contact us with questions and/or comments.
Obituaries Archive