Bill Meier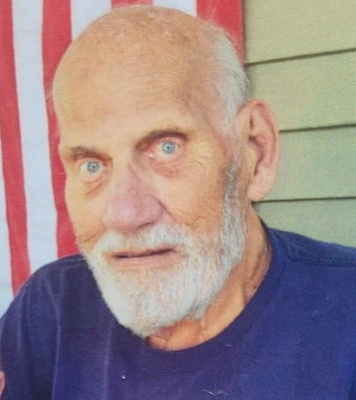 William "Bill" L. Meier, age 86, of Neillsville, WI, died on Sunday, June 18, 2023 at the Clark County Living and Rehabilitation Center.
William Lee Meier was born on April 12, 1937 in Neillsville, WI the son of William and Lillian (Kaddatz) Meier. He attended St. John's Elementary School and was a member of the first class to graduate from the new Neillsville High School in 1955. On October 17th, 1959 he was united in marriage to Virginia Winter. He worked for a short time at the Condensery plant which was located where the current fire station is. Bill then got a job working for Bake-Rite, a wholesale bakery located in Stevens Point in the sales department. They lived there for just over a year before moving to Tomahawk in 1966. They lived there for 10 years where Bill transitioned from the bakery business to working in the grocery store industry. In 1976 a new grocery store was being built in Neillsville and he obtained a job there. He heard the call to come back to the town he loved so much. In the summer of 1976 he moved his family back to Neillsville. He worked in the grocery industry a few more years and then went to work as an insurance representative for AAL. Bill earned several awards for sales excellence and even earned a trip to Hawaii in the spring of 1981. He left the insurance industry and finished his fulltime working career at the Buyer's Guide, selling ads for the weekly paper.
Once he retired, he began driving taxi for the city of Neillsville. He was elected Mayor of Neillsville for one term and served several terms on the city council. He was very active in the Lion's Club and was awarded the Melvin Jones award, which is the highest honor a member can obtain. Bill was a member of St. John's Lutheran Church. He loved a good game of sheepshead, dirty clubs, euchre, cribbage pinochle-you get the point. Sundays in the fall were set aside for the Green Bay Packers. He talked about them all year and couldn't wait until the season started. Most of all he loved his family and rarely missed significant events. He would be the first one there and the last to leave.
Bill is survived by his wife of nearly 64 years, Virginia, 4 children; Bradley (Sandra) Meier, Donna Meier, both of Neillsville, Douglas (Lisa) Meier of Fertile, MN and Darrell (Ruth Ann) Meier of Two Rivers, WI, 6 Grandchildren and 8 Great Grandchildren, a sister, Elaine (Chuck) Glassbrenner of Neillsville, a brother-in-law, Roger (Dawn) Winter of Janesville, WI and many nieces and nephews.
He was preceded in death by his parents, a brother, Allen (Margie) Meier and a sister-in-law, Dolly (Bud) Rechsteiner.
A memorial service will be held at 11:00 a.m., Friday, July 7, 2023 at St. John's Lutheran Church in Neillsville. Pastor Timothy Biebert will officiate. Visitation will be held from 10:00 a.m. to 11:00 a.m., Friday morning also at the church. A private family burial will be held at Zion American Lutheran Church Cemetery.
Online Condolences may be made at www.geschefh.com.
Gesche Funeral Home and Cremation Service is assisting Bill's family with Funeral arrangements.
---
Feel free to contact us with questions and/or comments.
Obituaries Archive