Verlyn Rollins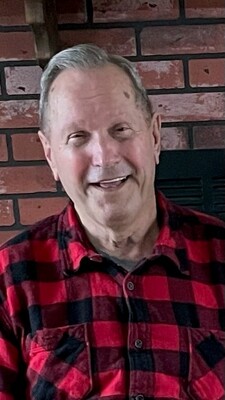 Verlyn Robert Rollins, 83 of Granton, WI, passed on June 24, 2023. He was born April 15,1940, to Robert and Ann (Matonich) Rollins. He married Frieda (Wesenberg) on January 21, 1961. They are parents to Dean (Becky) Rollins, Marshfield, WI, Dr. David (Ronda) Rollins, Waupaca, WI, Barb (Steve) Bullerman, Quasqueton, IA, Sue (Lenny) Howard, Loyal, WI and Steve (Sharon Jackson) Rollins, Plymouth, MN.
He had seven grandchildren, Casey (Tina) Rollins, Robert Rollins, Cassie Rollins, Scott Bullerman, Adam "AJ" Bullerman, Ashley (Michael) Kaiser, Derrick (Arryanna Tenneson) Howard, and two great granddaughters, Rylie and Jordyn Kaiser.
Verlyn was preceded in death by his parents and a son, Dean.
A Memorial Mass of Christian Burial for Verlyn will be held at 11:00 a.m., on Monday, July 3, 2023, at St. Anthony Catholic Church in Loyal, WI. The Celebrant will be Fr. Barry Saylor. Music will be provided by Joyce Lasch, organist, Grace Genteman, soloist and St. Anthony's Choir. Interment will be in the Town of Lynn Cemetery at a later date. Visitation will be from 10:00 to 11:00 a.m., Monday, July 3rd at St. Anthony Catholic Church in Loyal.
Online Condolences may be made at www.geschefh.com.
Gesche Funeral Home and Cremation Service is assisting Verlyn's family.
---
Feel free to contact us with questions and/or comments.
Obituaries Archive