Eleanor Neville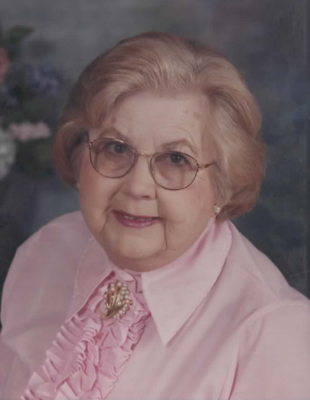 Eleanor Neville, a long-time resident of Levis Township, died Sunday, May 21 at Parkview Community Campus in Woodville, WI, one month shy of her 102nd birthday.
Eleanor was born June 21,1921, the eighth of nine children, to Henry and Wilhelmina Schoen. In 1940, she married Bill Neville, to whom she was married for 55 years. They raised eight children.
Eleanor was an industrious woman with an incredible work ethic. Over time, she farmed, gardened, ran the Riviera Supper Club in Hatfield, worked as a nursing assistant, and drove school bus for the Neillsville School District, all the while raising her children and tending to numerous grandchildren.
Eleanor served her community as a poll worker and CCD teacher at St. Mary's. She proudly displayed her Red Cross 10-gallon blood donor license plate.
Eleanor enjoyed many simple pleasures: walking with family and friends where she shared her knowledge of wildflowers and wildlife, playing Sheepshead and Rummy 500 with family, crocheting, reading detective novels, eating out at supper clubs, and cooking and baking (she made the best peanut butter cookies!).
After her retirement, she took on new adventures including camping in her Winnebago, trips to California, Wyoming, Florida, Kansas, and Ohio. If someone said, "let's go," she was all-in. During those trips, she flew on her first plane, waded into the ocean, held alligators, captured starfish, and participated in any adventure she could.
Eleanor especially enjoyed her family and was always willing to help them, whether helping set up a restaurant, managing a farm, offering childcare, tending to pets, driving a campaign car, helping with celebrations and meals, or offering them a place to stay when they needed it. She loved doing all she could to make them successful. Her children and their spouses will remember her as a warm, giving, supportive woman, who championed and celebrated their accomplishments. Her grandchildren will remember her as a special friend who sang little songs to them as she rocked them to sleep, taught them to play all sorts of card games, allowed them to assist in the garden or kitchen, and let them get away with just about anything.
Eleanor is survived by her children, Bill, Jr. (Dianne Courtney) of Neillsville, Brenda Garagiola of Glenwood City, Richard (Sharla) of Marshfield, Terry (Jana Bien) of Birchwood, Rod (Shelly) of the Twin Cities, Robert of Birchwood, and Dallas (Rebecca) of Eau Claire, 25 grandchildren, and, at last count, 41 great-grandchildren, 8 great-great grandchildren and 1 great-great-great grandchild. She is also survived by her sister-in-law Elaine Neville of Appleton.
She is preceded in death by her husband Bill, her parents, son James, son-in-law Verne Garagiola, granddaughter Laura, great-grandson Drake, siblings Charles, Henry, Franklin, John and Edward Schoen, Katherine Koran, Betty Guttman, Lou Hainz, and her brother-in-law, Leo Neville.
The family would like to thank the staff of Parkview Community Care Campus in Woodville for their exceptional care of Eleanor in her final years.
There will be a visitation on Monday, June 19 from 10 a.m.-11a.m., followed by a celebration of Eleanor's life at 11 am at the American Legion Hall in Neillsville.
Online Condolences may be made at www.geschefh.com.
Gesche Funeral Home and Cremation Service is assisting Eleanor's family with Funeral arrangements.
---
Feel free to contact us with questions and/or comments.
Obituaries Archive