Wayne Wampole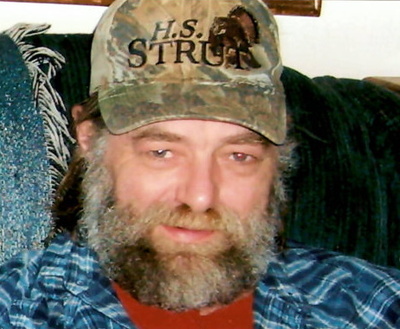 Wayne Wampole, age 66, of Neillsville, WI, died peacefully May 10, 2023, at home with his family by his side after a two-year battle with pancreatic cancer.
Wayne Lyle Wampole was born on October 27, 1956, in Fairchild, WI, the son of Lyle and Amanda (Oldham) Wampole. He graduated from Thorp High School in 1974 and then joined the United States Army from 1974-1976. He was a hard-working man, and after returning home helped his Dad on the family farm and worked for the City of Thorp. Then he met the love of his life, Janet Dietrich, and they were united in marriage on May 6, 1978 in Thorp. Shortly after, they moved to Neillsville, where he worked for Nelson Muffler, and Knoop's Tree Farm. Wayne and Janet had four children, James, Jason, Brandon and Kaila. He loved the outdoors and enjoyed hunting, fishing, gardening, making maple syrup, and, of course, his top-secret missions with his kids. He was very proud of his sons' military careers. Anyone who knew Wayne loved his personality, and sense of humor. In his spare time, he loved to play cards.
He is survived by his wife of 45 years, Janet (Dietrich) Wampole, four children, James (Jamie) Wampole, Jason (Claudia) Wampole, Brandon (Rashelle) Wampole and Kaila (Randy) Calkins all of Neillsville, WI, nine grandchildren, Adam, Ethan, Gavin, Amanda, Marcus and Sophia Wampole, and Weston, Alayna and Hudson Calkins all of Neillsville, six siblings, Linda (Scott) Ford, Bryan (Shelly) Wampole, Judy Wampole all of Thorp, WI, Bonnie (Brian) Gwiazka of Florida, Jenny (Brian) Haas and Carol Haas both of Thorp, WI, his mother-in-law, Lucille Dietrich of Thorp, WI, many nieces and nephews, and his dear friends, Roger Kodl of Granton, WI, and Joel Raine of Neillsville, WI.
He was preceded in death by his parents, Lyle and Amanda (Oldham) Wampole, a sister, Barb Kronberger, a sister-in-law, Shirley Wampole, four nephews, Kevin and Andy Wampole, and Travis and Craig Dietrich, his father-in-law, Tucker Dietrich, and brothers-in-law, Mike Dietrich and Mark Kronberger.
A Memorial Service for Wayne will be held at 1:00 p.m., Saturday, June 3, 2023 at the Gesche Funeral Home in Neillsville. Pastor Terry Marg will officiate. Military Honors will be performed by the Neillsville Veteran's Council. Visitation will be from 11:00 a.m., to 1:00 p.m., Saturday, June 3, 2023 at the Gesche Funeral Home. Following the services at the funeral home, there will be a celebration of Wayne's life at the Speakeasy Bar and Grill.
Honorary pallbearers are Joel Raine, Roger Kodl and Rodney Schoen.
Online Condolences may be made at www.geschefh.com.
Gesche Funeral Home and Cremation Service is assisting Wayne's family with Funeral arrangements.
---
Feel free to contact us with questions and/or comments.
Obituaries Archive