Betty Opelt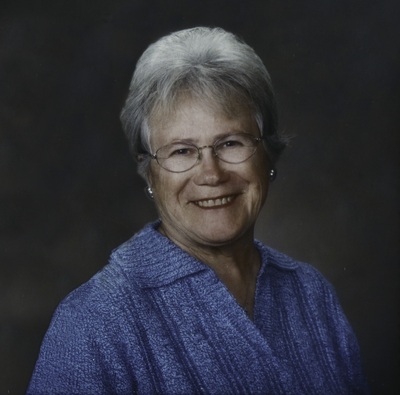 Betty Opelt, age 84, of Neillsville, WI, died Thursday, March 23, 2023, at her residence on River Avenue in Neillsville.
Betty L. Gates was born on November 9, 1938, in Black River Falls, WI, the daughter of Lloyd and Amy (Pugh) Gates. She grew up and attended school in Black River Falls, and lived there until her marriage to Dale Opelt on September 22, 1956. They lived in Neillsville, where they raised their six children. Betty worked in many settings throughout her career, mostly cooking for a few different restaurants such as the Neillsville Country Club and the Wildcat Inn. She was the store manager at Cenex Convenient Store for many years until retiring.
Betty was known to many for her kind smile and loving nature. She first and foremost enjoyed spending time with her family, and especially enjoyed their annual camping trips "up north". She enjoyed gardening, but quilting was her passion. She made large quilts for her children and grandchildren, and has made a baby quilt for all the many great grandchildren born until her passing.
She was a member of the United Church of Christ and was very active in her church, serving as head cook for many years, was on several church committees, and organized many funeral luncheons at the church. Betty was also active with the Interfaith Volunteer Caregivers, volunteered for the House of the Dove as a cook, and was involved with Community Quilt Guild for many years.
She is survived by her husband, Dale, six children, Rick (Martha) Opelt of Mankato, MN, Linda (John) Stalsberg of Neillsville, WI, Brenda (Duane) Boon of Greenwood, WI, Carla (Mickey) Marty of Neillsville, WI, Roberta (Robert) Gaier of Neillsville, WI, and Lisa Opelt of Neillsville, WI, 17 grandchildren, 41 great grandchildren, three brothers, David (Barbara) Gates, Larry (Brenda) Gates and Tim (Julie Chrisinger) Gates, and a sister-in-law, Connie Gates.
She was preceded in death by her parents, and a brother, Bill Gates.
A Memorial Service for Betty will be held at 2:00 p.m., Thursday, April 13, 2023, at the United Church of Christ in Neillsville. Pastor Sue Vornholt will officiate. Following the service, an ice cream social, in Betty's honor, will be held in the church basement. A private interment will be held at the Town of Levis Cemetery in Neillsville. Visitation will be from 1:00 to 2:00 p.m., Thursday, April 13, 2023 at the United Church of Christ. A livestream of Betty's Memorial Service can be viewed at www.geschefh.com beginning at 2:00 p.m. on Thursday, April 13th.
Honorary pallbearers will be her grandsons.
Online Condolences may be made at www.geschefh.com.
Gesche Funeral Home and Cremation Service is assisting Betty's family with Funeral arrangements.
---
Feel free to contact us with questions and/or comments.
Obituaries Archive