Allen Mohr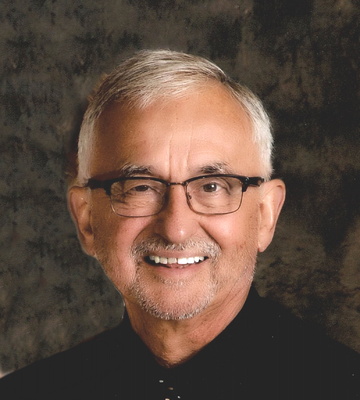 Allen Mohr, 72, of Neillsville, passed away Friday, March 17, 2023, at Marshfield Medical Center in Marshfield, WI surrounded by his family.
Allen Michael Mohr was born on May 5, 1950, in Neillsville, WI, the son of Albert and Luella (Kopp) Mohr. He attended Silver Crest School and graduated from Neillsville High School in 1968. He earned his teaching degree from UW-Eau Claire in 1972 and later earned his master's degree in teaching from UW-Eau Claire in 1990. He also earned his certificate in school administration from Winona State in 1997. Allen was united in marriage to Debra Brekke on December 18, 1981.
Allen built homes from 1973 to 1985. He then went on to teach math at Neillsville High School for 12 years before becoming the high school principal from 1996 to 2012. During his years as a math teacher, he continued building homes during the summer months, including his family's home. Allen also served as the assessor for the Townships of Pine Valley and Sherwood for several years and did income tax preparation on the side for individuals in the area as well as with H&R Block and AARP. He remained active in retirement working at Prince Building Systems from 2012 to 2023.
Allen loved his family very much. He was an avid outdoorsman with several hobbies including hunting, fishing, gardening, making firewood, beekeeping, and making maple syrup. He also enjoyed cooking, baking, canning, playing cards, and watching the Brewers. Allen was active in his community as a member of St. Mary's Catholic Church, Knights of Columbus, Neillsville Men's Club, Gun Club, and Lions Club.
He is survived by his wife, Debra of Neillsville, WI; seven children, Michael of Wausau, WI; Thomas (Jessica) of Sun Prairie, WI; Andrew of Madison, WI; Mark of Madison, WI; Benjamin (Payton Tepp) of Madison, WI; Mary (Benjamin Christianson) of La Crosse, WI; and Alexander (Claudia Schabes) of Milwaukee, WI; two granddaughters, Hannah Mohr and Hazel Christianson; one grandson, Harlan Mohr; four brothers, Harvey (Sue) Mohr of Plymouth, WI; Kenny (Karen) Mohr of Neillsville, WI; David (Sharon) Mohr of Neillsville, WI; and Paul Mohr of Neillsville, WI; and three sisters, Dolores Kenyon of Black River Falls, WI; Edna Klatt of Alma Center, WI; and Ruth (Robert) Schmidt of Neillsville, WI. He is also survived by his mother-in-law, Corrine Brekke of Neillsville, WI; and brothers/sisters-in-law, Larry Artac of Greenwood, WI; Bonnie Keller of Neillsville, WI; Bill Brekke of Milwaukee, WI; Jane (Ken Forbes) Ringstad of Stoughton, WI; John (Darlene Schaeffer) Brekke of Baltimore, MD; and Timothy (Lynn) Brekke of Neillsville, WI. Allen is further survived by several nieces and nephews.
He was preceded in death by his parents, Albert and Luella Mohr; a brother, Marvin Mohr; two sisters, Eunice Artac and Lois Mendenhall; his father-in-law, Dr. Eugene Brekke; a granddaughter, Cora Lynn Mohr; sisters/brothers-in-law, Nancy Mohr, Bruce Klatt, Patricia Mohr, Don Mendenhall, Rudy Novak and Elliott Kenyon; and a nephew, Matthew Keller.
A Mass of Christian Burial for Allen will be held at 10:30 a.m., Wednesday, March 22, 2023, at St. Mary Catholic Church in Neillsville. The Celebrant will be Fr. Gregory Michaud. Music will be provided by Rebekkah Lehn, organist and St. Mary's Choir. Interment will be in St. Mary Catholic Cemetery. Visitation will be from 4:00 to 7:00 p.m., Tuesday, and from 9:00 to 10:00 a.m., Wednesday at the Gesche Funeral Home. A Knights of Columbus Rosary service will be held at 7:00 p.m., Tuesday at the Gesche Funeral Home.
Honorary Pall Bearers are: Bruce Rakestraw and Tom Silbernagel.
Pall Bearers are all of Allen's children: Michael Mohr, Thomas Mohr, Andrew Mohr, Mark Mohr, Benjamin Mohr, Mary Mohr and Alexander Mohr.
Online Condolences may be made at www.geschefh.com.
Gesche Funeral Home and Cremation Service is assisting Allen's family with Funeral arrangements.
---
Feel free to contact us with questions and/or comments.
Obituaries Archive