Nancy Mohr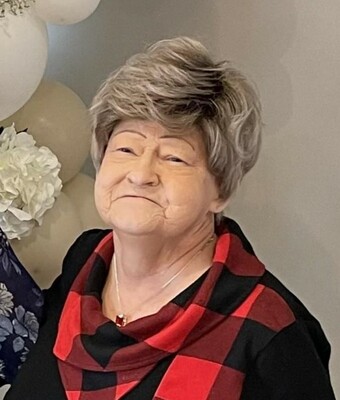 Nancy Mohr, age 69, of Neillsville, WI, died Wednesday, December 14, 2022, at the Marshfield Medical Center in Marshfield, WI.
Nancy Lee Lebiecki was born on January 31, 1953, in Stanley, WI, the daughter of Paul and Amelia (Dus) Lebiecki. She graduated from Owen-Withee High School in 1971. She then worked as a secretary at the Neillsville Rendering Plant, and it was there that she met Paul Mohr, her future husband. Nancy and Paul were married on August 19, 1978. Nancy also worked as a Dietary Aide in the kitchen at the Memorial Medical Center in Neillsville for over 20 years. She worked there until her health no longer allowed her to continue working.
Nancy loved her family very much. She also enjoyed crocheting, baking, cooking and going for coffee with friends at Hardee's coffee shop.
She is survived by her husband, Paul, son, Jeffrey (Carolee) Barth of Augusta, WI, a special grandson, Hunter Barth of Augusta, WI, three sisters, Doris (Ronald) Harrelson of Elgin, IL, Linda (Ronald) Rosiejka of Helenville, WI, and Debra (Jeff) Trepanier of Reedsburg, WI. She is also survived by several nieces and nephews. Nancy is further survived by sisters/brothers-in-law, Delores Kenyon of Black River Falls, WI, Harvey (Sue) Mohr of Plymouth, WI, Kenny (Karen) Mohr of Neillsville, WI, Edna Klatt of Alma Center, WI, Alan (Debbie) Mohr of Neillsville, WI, Ruth (Robert) Schmidt of Neillsville, WI and Larry Artac of Greenwood, WI.
She was preceded in death by her parents, Paul and Amelia Lebiecki, a sister, Helen Jones, her mother/father-in-law, Luella and Albert Mohr, and sisters/brothers-in-law, Bruce Klatt, Marvin Mohr, Patricia Mohr, Eunice Artac, Lois Mendenhall, Don Mendenhall, Rudy Novak and Elliott Kenyon.
Nancy's wish was that there would be no funeral services at this time.
Online Condolences may be made at www.geschefh.com.
Gesche Funeral Home and Cremation Service is assisting Nancy's family.
---
Feel free to contact us with questions and/or comments.
Obituaries Archive