Samantha Kuehl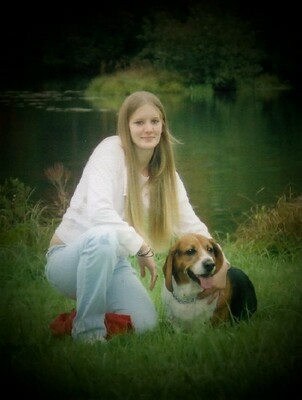 Samantha Kuehl, age 33, of Janesville, WI, formerly of Neillsville, WI died Friday, June 24, 2022, in a car accident in Chicago, IL.
Samantha Rae Kuehl was born on July 17, 1988, in Wisconsin Rapids, WI. Her and her family moved to Neillsville when Sam was young and she attended Neillsville area schools, graduating from Neillsville High School in 2006. She then moved to Middleton, WI and most recently she was living in the Janesville, WI area.
She enjoyed spending time with her bulldog, going on hikes and attending festivals.
She is survived by her father, James "Skip" (Laurie Thurston) Kuehl of Neillsville, WI, a brother, Cody Kuehl of Holloman Air Force Base in Alamogordo, NM, her maternal grandmother, Judy Henke of Wisconsin Rapids, WI, her paternal grandmother, Lois Kuehl of Neillsville, WI, and aunts and uncles, Todd (Deb) Henke of Nekoosa, WI and Cyndi (Troy) Anderson of Galesville, WI.
She was preceded in death by her mother, Theresa Kuehl, her maternal grandfather, Robert "Butch" Henke and her paternal grandfather, James Roger Kuehl.
A private family memorial service will be held for Samantha at a later date.
Online condolences may be made at www.geschefh.com
The Gesche Funeral Home is assisting Samantha's family with funeral arrangements.
---
Feel free to contact us with questions and/or comments.
Obituaries Archive