Diane Blaszkowski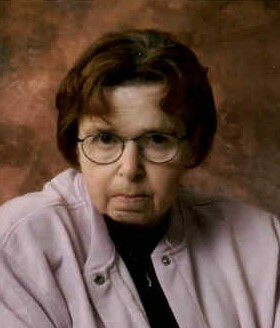 Diane Blaszkowski, age 77, of Stratford, WI, formerly of Marshfield and Neillsville, WI died Sunday, May 15, 2022, at the Marshfield Medical Center in Marshfield.
Diane Beth Stelter was born on November 6, 1944, in Marshfield, WI the daughter of Frederick and Elizabeth (Embke) Stelter. She attended Neillsville High School and then worked as a waitress for a short time. On February 17, 1962, she was united in marriage to Stanley J. Blaszkowski at St. Mary's Catholic Church in Neillsville. They lived in Neillsville for a while after they were married and then moved to Marshfield and eventually to Stratford. Diane worked as a CNA first at Colonial Manor Nursing Home in Wausau, WI and later at St. Joseph's Hospital on 7N in Marshfield. Her health forced her to retire in 1989, and then she became a stay-at-home wife, grandma, and babysitter.
Diane was a member of St. Joseph's Catholic Church in Stratford, WI. She was also a former Girl Scout leader and was very involved with the TOPS club. She enjoyed crocheting, baking and canning, gardening, reading, berry picking, telling stories about growing up on the farm, and she made the best rhubarb crisp and jelly.
She is survived by her husband, Stanley, a son, Michael (Karen) Blaszkowski of Spencer, WI, and their children, Kate (Matt) Guldan and Stosh (Staci) Blaszkowski, a daughter, Kristine (Shawn) Steines of Tomahawk, WI, a daughter, Wendi Blaszkowski of Neillsville, WI and her children, Robert (Jennifer) Caspersen and Zachary Caspersen, a daughter, Cathy Zuelke of Stratford, WI and her children, Nicole (Aaron) Cusick, Matthew Zuelke, Jacob Zuelke, Christopher Zuelke, Sara Zuelke and Garrett Zuelke, a daughter, Carol (Rick) Pavloski of Stratford, WI and their children, Madeline and Mason and a daughter, Michelle (Scott) Bauman of Stratford, WI and their children, Riley and Addison. Diane is further survived by ten great grandchildren, four siblings, Sandra (Dick) Kren of Watertown, WI, Linda (Dan) Krehmeyer of Neillsville, WI, Yvonne (Dave) Herron of Marshfield, WI and Fred Stelter of Neillsville, WI, two sisters-in-law, Theresa Long of Pocahontas, IL and Jenny of Chicago, IL, two brothers-in-law, Donald Walker of Neillsville, WI and Mark Cattanach of Hayward, WI, her best friend, Sarah (Gene) Sirriani of Rice Lake, WI and a good friend, Pat Polster of Stratford, WI.
She was preceded in death by her parents, Fred and Elizabeth Stelter, two sisters, Gail Walker and Barbara Cattanach, her mother and father-in-law, Catherine and John Blaskowski, a daughter-in-law, Karen Blaskowski, brothers-in-law, Ted Blaszkowski, John Blaskowski, Fred Blaskowski, Raymond Blaskowski and Ed Blaskowski.
A Mass of Christian Burial for Diane will be held at 10:30 a.m., Friday, May 20, 2022, at St. Mary Catholic Church in Neillsville. The Celebrant will be Fr. Greg Michaud. Music will be provided by Rebekah Lehn, organist and St. Mary's Choir. Interment will be in St. Mary Catholic Cemetery in Neillsville. Visitation will be from 9:30 to 10:30 a.m., Friday at the catholic church. A livestream of the Mass for Diane can be viewed at www.geschefh.com beginning at 10:30 a.m. on Friday, May 20th.
Pall bearers will be her grandsons.
In lieu of flowers memorials may be given in Diane's name to The Parkinson's Foundation, www.parkinson.org.
Online Condolences may be made at www.geschefh.com.
Gesche Funeral Home and Cremation Service is assisting Diane's family with Funeral arrangements.
---
Feel free to contact us with questions and/or comments.
Obituaries Archive