Jean Lehouillier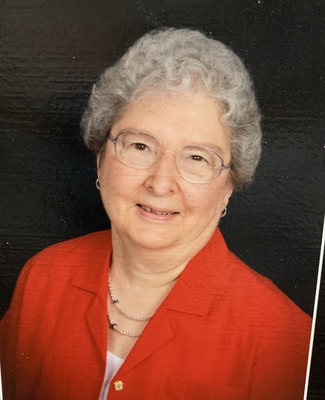 Jean Elizabeth Lehouillier, age 91, of Neillsville, WI peacefully passed away on Saturday, October 2nd, 2021 at the Aurora Medical Center in Oshkosh, WI.
Jean Elizabeth (Betty) Gascon was born September 25th, 1930 in Escanaba, MI to Edward and Helen Gascon. She was the oldest of four children. Betty frequently recalled fond memories of being raised on a farm. She attended school through the eighth grade and earned her GED at the age of 46.
Betty married Donald Lehouillier April 7th, 1951. They lived in Escanaba until 1966 when they moved to Oak Creek, WI. They retired to Neillsville in 1992. In their later years, Betty and Don were snowbirds and spent their winters in Zephyrhills, FL.
Betty was a devout Catholic who prayed the Rosary and read the Bible each day. She was a member of both St. Mary's Catholic Church and Immaculate Conception. She was also a lifetime member of the Eagles Club. Her kindness touched all those she encountered. Even in the most trying of times, Betty never had an unkind word to say. Her hobbies included playing cards, dominoes, camping and fishing. She also loved to read and enjoyed polka dancing. Betty loved her children and cherished spending time with her family.
Betty is survived by her five children Jean Julga (Joe Myotte), Donna (Gerald) LaValley, James Lehouillier, Tom (Kim) Lehouillier, and Richard (Kellie) Lehouillier as well as her thirteen grandchildren – Phillip (Melissa), Melanie (Mario), Jessica, Nicholas (Stephanie), Kelly (Josh), Racquel (Mike), David, Emily (Dan), Jared, Amber, Samantha, Christopher, Lily. Betty was also proud of her eleven great grandchildren: Cassandra, Isabella, Andrew, Kamden, Ian, William, Leo, Ellie, Connor, Zoe and Taylor. She is further survived by her sister Dorothy (Joe) LaFave.
Betty is preceded in death by her husband, Donald, her parents, and her two brothers, Edward (Jack) and (James) Jim.
A Mass of Christian Burial will be celebrated at 10:30 am. Thursday, October 7th, 2021 at St. Mary's Catholic Church in Neillsville. Father Greg Michaud will officiate. Interment will take place immediately following the mass at St. Mary's Cemetery. Visitation will be held at Gesche Funeral Home on Thursday, October 7th, 2021 from 8:30 to 10:00.
In lieu of flowers memorials may be directed to St. Mary Catholic Church, 1813 Black River Road, Neillsville, WI 54456 or Immaculate Conception Catholic Church, 341 W. Main Street, Alma Center, WI 54611.
Online Condolences may be made at www.geschefh.com.
Gesche Funeral Home and Cremation Service is assisting Betty's family with Funeral arrangements.
---
Feel free to contact us with questions and/or comments.
Obituaries Archive