Anne Durst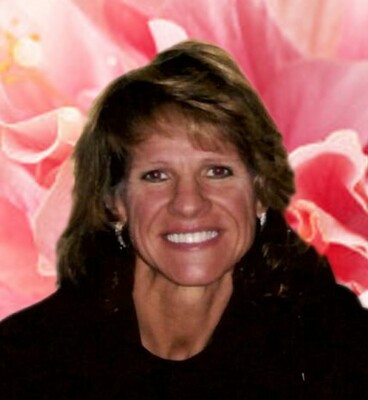 Anne Elizabeth Thorne Durst, beloved mother, grandmother, wife, sister and friend passed away peacefully on August 23. 2021 at House of Dove in Marshfield, Wisconsin following a courageous and inspirational nine-month battle with cancer. Anne lived with her husband Allen Durst in Neillsville, Wisconsin and in her final months exuded deep gratitude for her 56 years of life.
Anne was born on July 27, 1965, to Francis Xavier and Kathleen Marie (Keller) Thorne in Basehor, Kansas. She was the eighth of ten children born to Francis and Kathleen. Anne was a devoted mother, a proud grandmother, a loving wife, and a devout Catholic. To her family and friends, Anne modeled a life filled with energy, resilience, positivity, compassion, humor and love.
She is survived by her husband, Allen Michael Durst, her sons Robert Joseph (Karen) Sheldon, of Philadelphia, Pennsylvania, David Sheldon of Onalaska, Wisconsin, her grandchildren, Victoria, (Tori), and Travis Joseph (TJ).
She is also survived by her nine siblings. Mary Charlton (Michael), Beverly Rittenhouse (Rick), Christine Beck (Terry), Frank Thorne (Jana), Mark Thorne, Joseph Thorne (Jill), Teresa Oyler (Stan), Rosemary Thorne (Dusty Griffin), Cathy Powell (Billy), and many loving nieces and nephews, as well as numerous friends from the community of Neillsville and her parish church St. Mary's.
Anne was married 10 years to her best friend, constant companion, loving husband, and devoted caregiver, Allen who was at her side in her final hours.
Anne enjoyed fishing, biking, and long road trips with Allen, exploring the beauty of the state of Wisconsin. Throughout high school, Anne participated in volleyball, basketball and swimming. Swimming became a lifelong activity and she was a regular visitor to the Neillsville pool. Anne also participated in triathlons including some with her family, much to her great joy.
Anne was a registered nurse. She used her nursing degree and compassion for others to eventually develop a Visitation Ministry for St. Mary Parish in Neillsville and Clark County of Wisconsin. It was Anne's belief that God called her to this ministry. As a devote Catholic, Anne's commitment to her faith was a cornerstone of her life. Regular attendance at mass, periodic church visitations and daily prayers were weaved into the fabric of Anne's life. Her deep faith sustained her through many periods of her journey on earth.
Those who knew Anne remember her ever-present, distinctively irreverent sense humor. It was Anne's nature to infuse humor in all the aspects of life, such as dealing with setbacks, navigating relationships, coping with change and simply helping others feel at ease. Anne's wit was a constant quality as she faced life's obstacles and opportunities.
She was preceded in death by her parents Francis Xavier and Kathleen (Keller) Thorne and her niece Kimberly Charlton.
Anne remained true to her Kansas roots, especially embracing her love for Sunflowers, the state flower of Kansas. As she told her goodbyes to family, she asked that whenever they saw a sunflower to stop and think of her with a prayer and smile. We hope that from now on, whenever you see a sunflower, you too will think of Anne and treasure the person she was.
The Mass of Christian Burial for Anne will be held at 10:30 a.m., Friday, August 27, 2021 at St. Mary Catholic Church in Neillsville. The Celebrant will be Fr. Greg Michaud. Music will be provided by Vicente Cortez, organist, and St. Mary's Choir. Interment will be in St. Mary Catholic Cemetery. Visitation will begin at 4:00 p.m., Thursday and conclude with a 7:00 p.m. Rosary Service at the Gesche Funeral Home in Neillsville. Visitation will also be held from 9:30 to 10:30 a.m., Friday at St. Mary Catholic Church.
In lieu of flowers memorials may be directed to: House of the Dove Inpatient Hospice, 1000 W. 11th St., Marshfield, WI 54449
Online Condolences may be made at www.geschefh.com.
Gesche Funeral Home and Cremation Service is assisting Anne's family with Funeral arrangements.
---
Feel free to contact us with questions and/or comments.
Obituaries Archive