Darcy Gross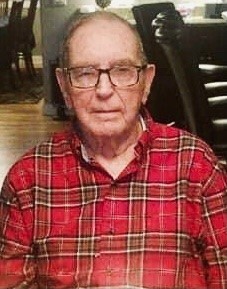 Darcy Gross, age 94, of Plover, WI died Saturday, April 24, 2021 at St. Michael's Hospital in Stevens Point, WI, with his loving family by side.
Darcy Donald Gross was born on April 4, 1927 in Neillsville, WI.
He is survived by his wife Shirley, five children, Christy (Bob) Hacker, Michael Gross, Gary Gross, Patti (Steve) Wex and Sally (Jim) Bird. He is further survived by one brother, Frankie Filitz and many grandchildren and great grandchildren.
Darcy was loved and will be dearly missed by many.
A private family graveside service will be held at a later date.
Online Condolences may be made at www.geschefh.com.
Gesche Funeral Home and Cremation Service is assisting Darcy's family with Funeral arrangements.
---
Feel free to contact us with questions and/or comments.
Obituaries Archive