Sarah Winkler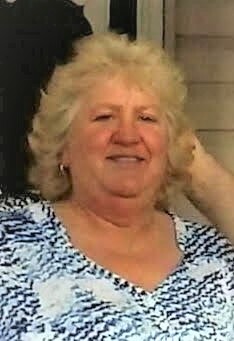 Sarah Jane Winkler was a caring wife, mother, grandmother, sister, and friend. She left this world suddenly on November 13, 2020 at age 58.
She was born in Stanley, WI to Ray and Dolores (Mengel) Newman. As a child she enjoyed spending summers with her grandparents. A favorite memory she loved to share was how she would get off of the school bus and run up the driveway to see her grandparents and as she got closer to the house she could start to smell her grandpa's goulash. A recipe that is still passed down today. She grew up in a tight knit family and took pride in helping her mother take care of the home and cook meals for her siblings. This helped prepare her for when she started her own family at a young age. In 1986 she met the love of her life and together they raised their family built a loving home they were both proud of.
Sarah was a loving mother and homemaker who enjoyed spending time with her family, playing cards (31 to be exact), and having bonfires in the backyard while visiting and telling stories; the scarier the better in her opinion. In her spare time she loved going to garage sales and then being so excited about the deals she got. She also enjoyed playing darts, whether it was in a league or just to show off and show you how good she was. Her grandkids were her pride and joy and she looked forward to spending her weekends with them shopping, exploring, or fun activities like mini golf, the circus, and going to county fairs. She had a huge heart and always did what she could to help them. She was also blessed with the gift of gab and had never met a stranger due to the fact she had this beautiful ability to make you feel like you had known each other for years. She was a good cook and had a few signature dishes, but the entire family would agree that nobody made better homemade pizza burgers than her. In fact, for a birthday party she once made 144 for all of the kids at the party. Sarah was selfless and didn't ask for much in life and her true happiness and joy came from watching her family come together and continue to grow.
Sarah is survived by her loving husband, Kevin Winkler of Wisconsin Rapids; daughters Tina(Jon) Martinson of Eau Claire and Renee(Nathan) Schroeder of Neillsville; son Shaun Winkler(Melissa Anibas) of Marshfield; and grandchildren Abigail(Tre), Payton, and Parker Schroeder of Neillsville and Hayden, Baylee, Kaylynn, and Brielle Winkler of Marshfield. She is further survived by mother-in-law Tena Winkler of Green Bay; father-in-law Bruce Winkler of Neillsville; sister-in-law Theresa(Tim) of Polaski; sisters Mary(Cindy), Tammy(Joe), Lynn(Wayne), Kim(Mike), and Jessica(Elvernon); and brother James(Jeanette); and many nieces and nephews. She is preceded in death by her parents Ray and Dolores Newman and her beloved son Jessie Winkler.
Visitation for Sarah will be held from 10-11pm at Gesche Funeral Home in Neillsville followed by funeral services at 11pm on Thursday November 19, 2020. Burial services will follow funeral services and be held in the Zion American Lutheran Church Cemetery in Granton.
Some of you have reached out and asked how you can help us during this time. Know that your kindness is much appreciated as we navigate this heartbreaking time. We kindly ask, if you are able to, to donate funds towards the funeral services, as we hope to carry out all of Sarah's final wishes. Donations can be sent to Gesche Funeral Home or via GOFUNDME.COM.
Thank you again for supporting us during this time and we hope to see you at the memorial.
Online Condolences may be made at www.geschefh.com.
Gesche Funeral Home and Cremation Service is assisting Sarah's family with Funeral arrangements.
---
Feel free to contact us with questions and/or comments.
Obituaries Archive