Paul Gaede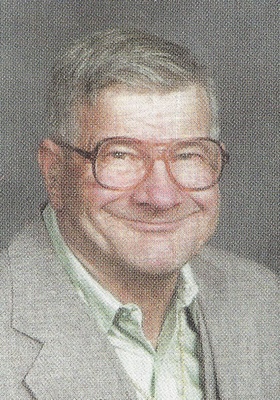 Paul H. Gaede Sr., age 90, died on November 13, 2020 in Weston, WI.
Paul Henry Gaede Sr. was born on May 22, 1930 in Black River Falls, WI to Henry Emil Carl and Della (Barnum) Gaede. After finishing the 8th Grade Paul started working. He farmed in Black River Falls and worked for different sawmills and Hart Tie and Lumber for several years. Paul eventually earned his GED. He was united in marriage on July 29, 1972 to Ella Garbers. They later divorced. Paul enjoyed gardening and loved to go fishing.
Paul was a member of Living Hope Evangelical Free Church in Neillsville, WI.
He is survived by 7 children, Angie (Mark) Fontecchio, Paul Jr. (Lori) Gaede, Peggy Shoemaker, Amy Bellomo, Jennifer Feyereisen, Anthony Gaede and John Gaede, 19 Grandchildren, Jeremy, Hannah, Anika, Luke, Hope, Lily, Brock, Nicole, Xander, Tana, Ava, Abby, Clark, Jesse, Dakota, Wyatt, Aiden and Blake.
Paul was preceded in death by his parents, a son, Thomas and a granddaughter, Mariah.
A private graveside service will be held at Riverside Cemetery in Black River Falls, WI. A celebration of Paul's life will be at a later for the public.
Online Condolences may be made at www.geschefh.com.
Gesche Funeral Home and Cremation Service is assisting Paul's family with Funeral arrangements.
---
Feel free to contact us with questions and/or comments.
Obituaries Archive