Carol Kurasz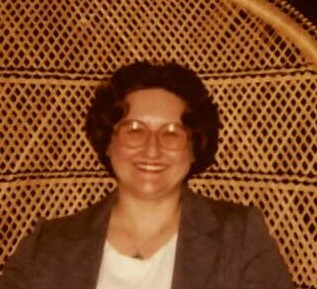 Carol Kurasz, age 78, of Neillsville, WI died Friday, March 19, 2021 at the Marshfield Health Service Nursing Home in Marshfield, WI.
Carol Ann Paquette was born on December 25, 1942 in Chicago, IL the daughter of Norman and Mary (Zuggich) Paquette. She moved to Neillsville, with her parents, as a young child and the family resided on a farm across from Bob Opelt on River Road. She married Ed Kurasz and worked as a housewife, raising their five children. Carol loved gardening and baking.
She is survived by five children, Jane Kurasz of Neillsville, WI, Vicki Kurasz of Wisconsin Rapids, WI, Lori Kurasz of Marshfield, WI, Ron Kurasz of Neillsville, WI and Mark Kurasz of Neillsville, WI, three grandchildren, Christina, Nena (Chad) and Scarlett, three great grandchildren, Jayden, Nicco and Kaiya and one brother, Richard (Lonie) Paquette of Stoughton, WI.
She was preceded in death by her parents and a grandson, Brian.
There will be no services per her wishes.
Online Condolences may be made at www.geschefh.com.
Gesche Funeral Home and Cremation Service is assisting Carol's family with Funeral arrangements.
---
Feel free to contact us with questions and/or comments.
Obituaries Archive