Marie Kinnick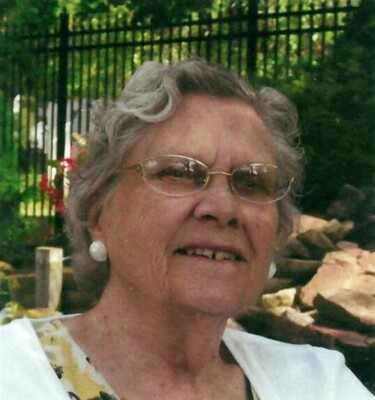 It is with great sadness that the family of Marie Kinnick announces her passing on March 3, 2021. She was born at home in Zion, IL to Warren and Eula (Myhre) Otterbacher. She graduated from Zion Benton Township High School and worked for a short time at the Zion Bakery.
Marie was united in marriage to Charles Kinnick on July 14, 1950 at Christian Catholic Church in Zion. After living in North Chicago, IL for a year, they spent the next eight years raising their family in Zion. In 1959 they moved to Des Plaines, IL and in 1968 they moved their family of eight children to a farm outside of Neillsville, WI. They stayed on the farm until 1981 when Marie and her husband retired to Dunbar, WI to sit by the lake and enjoy nature and family. In 1996 they moved to Loyal, WI where Marie stayed after her husband's death until a move to Marshfield, WI for ten years. She then spent her remaining years in Loyal and Abbotsford, WI.
Marie was dedicated to raising her family, playing with grand and great-grandchildren and connecting with extended family. She enjoyed camping trips through the northern and eastern states, train travel, involvement in the Loyal Homemakers Club and genealogy, including her Norwegian background. As her children grew, she worked outside of the home throughout the years at Lynn Dairy, doing engineering work for Toro Co, seasonal work at Figi's Inc., retail grocery, and senior housing management.
Marie will be lovingly remembered by her children: Warren (Valerie) Kinnick, Deidra (Thomas) Holverson, Barbara (Carl) Nemitz, Karla (Darrel) DeLeske, Ronald (Jeanna) Kinnick, Anita (Wayne) Wirkuty, Wanda (Terry) White, and Douglas Kinnick. She is the proud Grandma to twenty-one grandchildren and thirty-five great grandchildren and had great affection for her brother, Alan Otterbacher, sisters-in-law Susan, Suzanne, and Bridgette Otterbacher, and many nieces and nephews. Marie is preceded in death by her husband, her parents, and two brothers, Theron Otterbacher and Neil Otterbacher.
Private funeral services will be held for immediate family.
Online Condolences may be made at www.geschefh.com.
Gesche Funeral Home and Cremation Service is assisting Marie's family with Funeral arrangements.
---
Feel free to contact us with questions and/or comments.
Obituaries Archive