Lavon Bartsch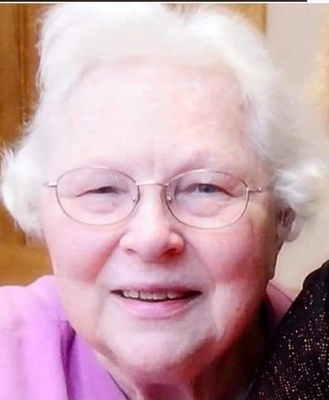 Lavon R. Bartsch, age 85, of Granton, WI, passed away on Tuesday, February 9, 2021 at the House of the Dove in Marshfield, WI.
Lavon Rachel Garbisch was born on June 3, 1935 in Grant Township, WI, the daughter of Frederick and Helen (Schuelke) Garbisch. She was raised on the family farm and helped with many farm chores. She belonged to the Pleasant Ridge 4-H club and showed dairy cattle and chickens at the Clark County Fair. Lavon worked on a Strawberry farm in Alma Center during the summers picking strawberries while she was in high school and worked at a resort in Minoqua with her friend Lila Sternitzky Schmitz for a few summers.
She attended Kurth School for grades 1-6 and Zion Lutheran School for grades 7 and 8. She graduated from Granton High School in 1953. Lavon attended Wood County Normal School in Wisconsin Rapids, graduating with a teaching degree in 1955. She taught all 8 grades at Shortville, Wild Rose, and Kurth schools.
Lavon was united in marriage to Donald Bartsch on June 2, 1956. She helped Don on the farm and did substitute teaching, worked at the Granton sale barn and Friendship Manor in Marshfield.
Lavon was very active in her church, Zion Evangelical Lutheran Church, teaching Sunday School and VBS, singing in the choir, Ladies Aid and being the unofficial "Greeter" of the church. She was always there to welcome everyone. She was a member of the New York Homemakers Club. Lavon and Don bowled for many years in the Sunday night bowling league in Loyal and were the Citizens of the Year for the 2014 Granton Fall Festival.
She is survived by 3 children, Rhonda (Angelo) Doud of Burlington, IA, Russell of Marshfield, and Ronald of Granton, 6 grandchildren, Megan (Dane) Feenstra, Brittany (Ed) Prill, Natalee Doud, Brooke Jordan, Kayla (Tom) Buttke, Rick Bartsch and 8 great grandchildren. Lavon is also survived by siblings, Frederick "Fritz" (Kathy) Garbisch of Granton, Elsie (Terry) Sischo of Neillsville and John (Lois) Garbisch of Granton and many nieces and nephews.
Lavon was preceded in death by her parents, her husband, a granddaughter, Kari, a nephew and Godson, Randy Garbisch, a brother Ronald (sister-in-law, Annabelle) Garbisch and a sister, Evelyn.
A Memorial Service will be held at 11 a.m., Saturday, June 19, 2021 at the Zion Evangelical Lutheran Church in Granton. Pastor Daniel Schoessow will officiate. Visitation will be held from 9 a.m. to 11 a.m., Saturday morning prior to the service at the church. Inurnment will be in the Zion Lutheran Church Cemetery.
Online Condolences may be made at www.geschefh.com.
Gesche Funeral Home and Cremation Service is assisting Lavon's family with Funeral arrangements.
---
Feel free to contact us with questions and/or comments.
Obituaries Archive