Granton School District's Spelling Bee and RTI Program
Tuesday, January 19th, 2021 -- 10:01 AM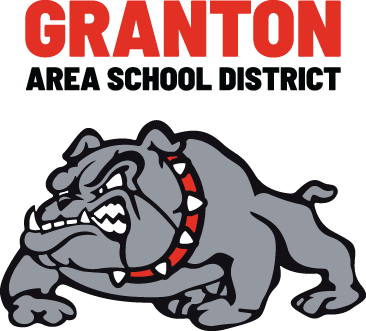 -The Granton School District continues to provide fun activities for their students, even during the time of the coronavirus pandemic.
One of those activities is the Spelling Bee. I spoke with Interim Administrator Jame Kuchta and Amy Hanna, a middle school teacher with Granton, and they discussed the Spelling Bee and RTI.
Mr. Kuchta: "We have Mrs. Amy Hanna who is here today. And we have one of the best teachers in the state with us here in middle school. And I know she's blushing a little, but Amy is a tremendous teacher here. I'd love to have her introduce herself and talk about the Spelling Bee and RTI."
Amy: "Again, I'm Amy Hanna and I teach middle school here at Granton. I have been here at Granton for 9 years and I teach middle school like Mr. Kuchta said. I originally taught in Indiana for 5 years and then my family moved here because of my husband's position; he works for the DNR."
"And I got my position here at Granton at a time where, I think, the direction of the district was a little uncertain and there were some people that needed to lead. And I was so thankful to have this position. I originally started as a composition and a literature teacher just in the middle school. And now I teach a little bit of everything. A lot of 6th grade. Pretty much if you name it, I teach it except for science."
Mr. Kuchta: "In middle school, teachers wear a lot of hats. They teach a lot of subject areas, so their expertise is very broad. I'd like Mrs. Hanna to talk a little bit about the Spelling Bee, how the Spelling Bee is done the Granton way, and how it will look this year."
Amy: "The Spelling Bee is just an excellent opportunity for students to extend their knowledge of words and word origins and pronunciation. It's a great way for students to develop poise and to really just have to act under pressure, especially in front of an audience."
"And we're so excited to give them that opportunity here in Granton. In a typical year, it looks a little bit different this year due to COVID, but in a typical year, we would hold classroom Spelling Bees."
"So, each teacher holds a bee and sometimes the students stand up like they would in one you would imagine from when you were younger and sometimes they sit at a desk."
"And students each receive a word and if you misspell you're out and if you can continue spelling, you might end up being the champion of your class. We take the top three from each class to compete in the Granton School Spelling Bee and that's 1st-8th graders."
"It's really exciting to see some of our younger students compete against the older students. Some of them are so fearless. It's really fun to see them to battle their nerves and even be brave enough to ask for a definition. I love that!"
"We, again in a typical year, award students prizes for being the youngest student or having the most creative answer. So, even if you're not the champion at the end of the day, we're looking for reasons to be proud of our students."
Question: "So, has Granton had the Spelling Bee yet or is that still coming up?"
Amy: "So, the teachers are currently holding their classroom bees. And, even with COVID, the decision was made to have all of those bees in person. So, virtual learners have the opportunity to come in to participate in the Spelling Bee with their classmates."
"And then if the social distancing isn't possible in the classroom because we've added additional folks, we're just moving into a bigger arena, like the central gym. I have one student in my class who is coming in and she's very exciting to participate."
"When all the teachers have completed their bees, we, and the date hasn't been set yet, will hold our school bee and the champion of that bee will go on to the regional bee, which is sponsored by CESA."
Question: "Do you have anything else you'd like to mention about the Spelling Bee?"
Amy: "We have had, actually a student a number of years ago, move on to the regional bee and placed 4th. And then that student moved on to the state bee. So, we're always excited to see how our students fare against other spellers in other districts."
Mr. Kuchta: "If I could redirect a little bit and have Mrs. Hanna talk about RTI, which is Response to Intervention, which is something that she has headed up at Granton School for sometime."
Amy: "Sometimes the acronyms in school can be confusing if you're not using them everyday. So, RTI stands for Response to Intervention. Basically, it's best practice for all teaching and learning."
So, Response to Intervention means that we want a student to be performing as well as they possibly can with our learning and then showcasing their skills that they've learned. In RTI, we use something called tiers. We have tier 1, 2, and 3."
"So, the first tier is what every kiddo gets in every classroom from every teacher all the time. That's the universal tier. We want everyone to be successful at that tier."
"But, just like if you were teaching your son, daughter, niece, nephew, or grandchild to throw a ball, maybe they're going to need a little bit of additional help. And so, that's where, after some time, you say maybe we need to work on this a little bit more, maybe one-on-one."
A student might move to a second tier and they would work in a smaller group with a teacher who has more training in a specific subject area like reading or math."
Or sometimes it's even a behavioral intervention, like a behavioral tier to help a kiddo make good choices in school or overcome something. And so, that student gets to work in that small group area with the intent that they would make progress."
"And then when they've met that skill level, sometimes those students can return to the universal curriculum. And sometimes they even have their tier 2 instruction in addition to universal."
"And then, of course, if students are still really struggling, they can move up to another tier and have even more focused intervention with even possibly fewer students in group or even more of a specialist as a teacher."
Question: "How long has Granton been using this RTI method?"
Amy: "I don't know that off the top of my head. I became the RTI Coordinator around 5 or 6 years ago. It was new to me. RTI is not only best practice for all students because, of course, if the students aren't responding to instructions, you provide more help or support or you increase expertise of your teachers."
"But it's also the method through which students now qualify for special education. So, if a student were to reach that third tier and still really need help, then special education would be an option that would be looked at for that student."
Question: "Is there anything else?"
Mr. Kuchta: "To answer your question, RTI has been around Wisconsin since about 2014 or 15. That's when the structure and framework really came into play. We're very fortunate at Granton to have Amy heading it up and being our RTI Coordinator."
---
Feel free to contact us with questions and/or comments.