Time for the "Coolest Thing Made in Wisconsin" Once Again
Monday, September 18th, 2023 -- 11:00 AM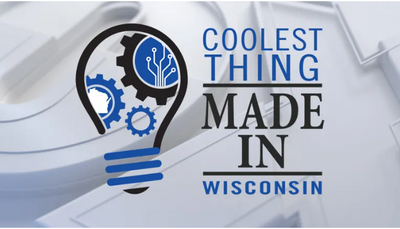 (Becky Jacobs, Appleton Post-Crescent) The time has come again to vote for the "coolest thing" made in Wisconsin.
According to Becky Jacobs with the Appleton Post-Crescent, on Thursday, Wisconsin Manufacturers & Commerce released a list of more than 100 nominees hoping to compete in the eighth annual contest.
Cheese made the list, of course, but the nominees also include a Skee-Ball machine, clothing made from recycled water bottles, a car featured on Jay Leno's Garage, and drinking glasses that have propellers them. The first round of voting begins today, and will determine the Top 16.
After that, products will go head to head in a tournament-style bracket called Manufacturing Madness. The winner is set to be announced Oct. 19th. Some Marshfield businesses have items in the running including the Simply Yours Collection by Marshfield Furniture and a Beef Stick from Wenzel's Farm.
Some neighboring communities with items in the running include, from Wausau, A Tin Can End - Peel & Stick - Valved End from Roastar and a Castile Bright Silver Foil Dual Metal Label Stock from Wausau Coated Products, Inc. From Wisconsin Rapids, Custom Photo Engraving on Wisconsin Hardwood from Rough Cut Company.
---
Feel free to contact us with questions and/or comments.