Neillsville High School's 2023 Marshfield Elks Youth Achievement Award
Friday, June 2nd, 2023 -- 12:00 PM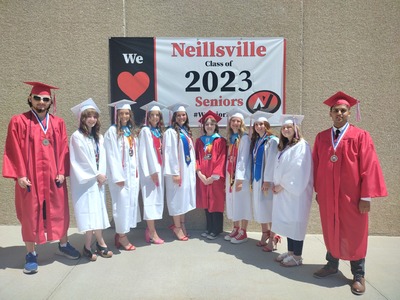 Congratulations to the 2023 Marshfield Elks Youth Achievement Award recipients for Neillsville High School.
They include
Connor Millard: Technology Education;
Sophia Kell: Social Studies/History;
Amelia Trunkel: Family Consumer Education;
Marie Jorgensen: Science/Agriculture;
Gianna Kuhn: Leadership;
Sydney King: Language Arts;
Victoria Ratsch: Music;
Emma Moen: Mathematics;
Kyra Lombardy: Art/Drama;
And Jay Patel: Business/Computers.
Congratulations again to these hard working Neillsville students.
---
Feel free to contact us with questions and/or comments.