Marathon County Sheriff's Department Promotes Several Officers
Friday, May 26th, 2023 -- 8:00 AM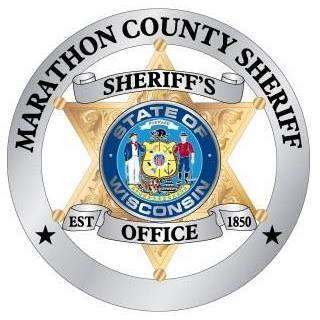 The Marathon County Sheriff's Department has promoted several of their officers.
Deputy Michael VanOfferen has been promoted to the rank of Lieutenant and will be assigned to the Patrol Division. Lieutenant VanOfferen has served at the Sheriff's Office for a little more than eight years.
In his time at the Sheriff's Office he has worked as a patrol deputy and most recently as a recreation deputy working in our parks and on our lakes and trails. He is also a member of our Dive Team and is a Crash Reconstructionist.
Corrections Officer's Melissa Modrzejewski, Caitlin Gaulke and Cory Miles have all been promoted to the rank of Corporal and will be assigned to varying shifts within the Corrections Division. Corporal Modrzejewski began her career with the Sheriff's Office almost seven years ago.
In her time at the jail she has worked a number of different shifts and rotations. Melissa also works as a trainer in the Corrections Academy training our newest corrections officers. When she's not working in the jail, she takes the lead on our youth programs.
Melissa has been the point person on our Shop with a Cop, Cops and Bobbers and Badges and Bullseyes programs. Corporal Gaulke has worked for the Sheriff's Office for nearly six years, beginning her career in the adult jail.
Caitlin most recently served at our Secure Detention Facility where she helps to supervise juvenile offenders who are in our care. Having a diverse background working with both adults and juveniles will undoubtedly benefit the team Caitlin will help lead.
Although Corporal Miles has only been with the Sheriff's Office for a little under a year, he came to our office after working nearly ten years in a Correctional Facility in a western state. Cory's calm demeanor coupled with his many years of experience will be a great asset to our office.
---
Feel free to contact us with questions and/or comments.