Marshfield Common Council Approves Budget Resolution Regarding Police Station Feasibility Study
Thursday, May 25th, 2023 -- 9:01 AM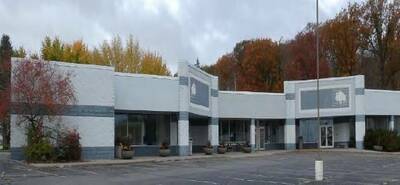 The Marshfield Common Council approved a budget resolution regarding a police station feasibility study.
Back in February, the owner of the Wildwood Plaza approached the City of Marshfield about a potential donation of the building located at 2504 S. Central Avenue, which is commonly known as the 'Buffalo Building.' Back in April, the Marshfield Common Council approved a feasibility study with ADCI at a cost of $39,800.
The budget resolution approved at Tuesday's meeting would take $60,000, which was initially going to be used to replace the roof on the current building, and use $40,000 of that money for the feasibility study. The Council also approved a new garbage ordinance. This ordinance prohibits residential garbage being dumped into commercial dumpsters.
The Council also discussed, but no action was taken, on the rezoning of a parcel of land to mixed use and the general development plan for a proposed mini-golf course across from Vendehey Waters. The Council also discussed the Mayor's appointment to the Police and Fire Commission, but no action was taken at this time. However, the Council did approve two Mayor's appointments to the Board of Review.
---
Feel free to contact us with questions and/or comments.