Loyal School Board Approves 2023-24 Calendar and More
Friday, March 24th, 2023 -- 10:01 AM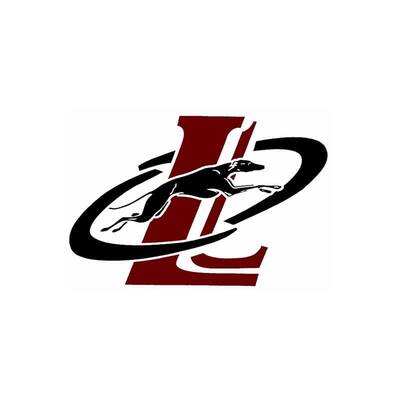 The Loyal School Board discussed an informational meeting regarding their operational referendum.
District Administrator Chris Lindner spoke about the need for the operational referendum and addressed questions that have been submitted. The meeting was live streamed and can be watched on their YouTube channel.
In other business, they approved the 2023-24 Staff and Student calendars. Copies will be emailed to all staff members shortly. Elementary Principal Nancy Popp reviewed the Mid-Year AGR Report with the Board. The complete report can be found attached to the meeting agenda on the BoardDocs site.
They are also proud to announce that Leah Scherer will be the 2023 Valedictorian and that Maci Bogdonovich and Anna Lindner will be co-salutatorians. A big congratulations to all three of these young ladies for their great academic achievements.
They approved a contract with Dashir Cleaning Services to provide custodial support. Under this agreement, their maintenance supervisor will become a Dashir employee, and their two current custodians (Gary Morrison and Mike White) will remain as School District of Loyal employees.
The contract will provide for one or two custodial personnel who will be Dashir employees. The contract will provide that if these personnel are sick or unavailable to work; a sub will be provided. So, there should be no interruptions in their cleaning services.
Maintenance Supervisor Zarnke recommends that they find a summer groundskeeper to do the mowing and lawn work and any other work that needs to be done on the grounds. Last month, they approved a contract with Curley Creek Mowing Services to mow the football field, practice area and golf course.
Zach would also like one full-time summer person to help with the summer cleaning, and one or two part-time workers to clean rooms. This was approved by the board. If anyone is interested in or knows of anyone who would be interested in doing summer cleaning for the school district, please contact Zach Zarnke.
The Board approved a proposal to provide troubleshooting, changing, and monitoring of existing equipment (computer network and computer servers) with SC Networks, LLC. Sam Cattanach will be working with Scott Johnson on any network or server issues we may have.
The Board accepted a letter of resignation from middle/high school science teacher Holly Stanley. Holly will be resigning her teaching position to devote more time to her dance studio. They would like to thank Holly for doing a great job this year and best wishes to her in her future endeavors.
The 2023-24 M3 Health Insurance Consortium proposal was on the agenda for approval. This item was tabled as Julie Wurtz and Mr. Lindner will be meeting with the insurance representative next week to review the proposals in more detail.
The mascot design proposals were reviewed for the cooperative teams with Greenwood, but no action was taken. Matt Kubista was approved to be the middle school track coach.
The Board also heard the Administrators' Report. Elementary Principal Popp reported:
Prairie Run Dental was here the morning of February 28 th to do dental hygiene presentations for 4K through 3rd grade;

Terrance Tally was here on March 6th with presentations for elementary, middle school and high school, in the evening, he had a special performance for families and the community;

Read Across America week was March 6-10th;

The Title teachers planned the event which included dress up days and mystery readers, thank you ladies, for taking the time to make the week special for the students;

The SOLES Committee along with the high school Pathfinders and the middle school Trailblazers put on a carnival for elementary students on March 18th;

Staff were treated to chair massages on March 21st, the massage therapist will be back March 23rd to do more massages;

They had a sendoff for the youth wrestlers who are going to the state meet in Madison this Friday and Saturday, good luck to Wyatt Wolf, Axl Kind, David Kautzer, Chase Lindner, Zak Kind, Adam Kautzer, and Jackson Meyer;

State testing for elementary students started today and will be completed over the next couple of weeks;

4K Open House is Tuesday, March 28th from 4-6 in the 4K classrooms, anyone who has a child who will be four before September 1st is encouraged to come and ask questions, see the classrooms, and fill out the registration forms;

The Kindergarten Easter Parade will be April 6th at 10:00 am in the high school gym;

Family Literacy Night will be April 20th in conjunction with our Tri #3 parent/teacher conferences, there will be some special guests that night along with activities and food;

The kindergarten – 5 th grade students will present their spring music program on Tuesday, May 9th at 2:00 in the high school gym;

There will be an Elementary Prom on May 13th from 6:00 – 8:30 in the elementary gym, this is for children in grades 1-5, t

hey must be chaperoned by a parent as their "date" for the night, this is a fundraiser for the volleyball team, c

ontinue to offer different options for District Sponsored PD;

The book study is working out the best for most of the staff members, that being said, her goal is to plan how this program can both support the teaching staff with their professional learning interests while also matching this to the PLC/HRS learning that we will be doing next;

The mentor program is a topic that keeps rising to the topic of areas to improve, she will be looking at that and making some updates for next year;

Clark County is offering a training called Understanding Child Safety Decision-Making in May, this is a joint venture to connect school representatives with law enforcement officials, child welfare professionals and attorneys.
Principal Doug Dieckman reported that, in the past 30 days:
Course requests for 2023-24 completed, working with Mrs. Scherer on next year's schedule;

Junior ACT day;

MS reach trip to roller skating rink;

Term 2 closure, grade reviews, credit reviews;

Finalize student schedule changes;

Finished midyear staff observations;

All spring sports have begun;

SOLES spring carnival - Leadership students MS/HS did an excellent job of running the activities for the kids;

Terrance Talley's presentation was a huge success;

And Interviews for Art and Science.
In the next 30 days:
Student schedules for 2023-24;

2023-24 staff budget requests due April 14;

State testing window begins for grades 6-10;

CTE/Fine Arts night March 30;

Term 3 midterm April 14;

Financial Literacy night on April 18;

Family reading night on April 20;

8th grade Madison trip;

Begin planning for our next service-learning project with our Leadership academy students;

Fill vacant Science and Art positions;

And Mapping out MS rotations with elective teachers.
Challenges include passing the referendum to avoid major cuts.
Administrator Lindner reported to the Board:
Read a Thank you letter from family of Lowell Roehl;

March 1 - Greenwood / Loyal collaboration staff development, worked on PLC's, staff social for both schools after school at the Loyal American Legion, the afternoon went very well;

Joint Meeting with Greenwood on March 21st, met with Greenwood committee, talked about scheduling issues, they have synced their schedules and calendar, looking for opportunities to share staffing and curriculum, talked about other cooperative opportunities such as One Act/Three Act Play, Forensics, marching band, etc.;

Discussed the athletic trainer situation, Marshfield Medical Center will no longer provide the free athletic trainer service to the area school districts, will need to look into other options;

Good luck to the youth wrestlers that are going to state this weekend;

Thanked Mrs. Odeen for the refreshments provided by the FACS department for tonight's meeting;

And congratulated the valedictorians and co-salutatorians.
---
Feel free to contact us with questions and/or comments.