Colby School Board Approves New Superintendent
Tuesday, March 14th, 2023 -- 12:01 PM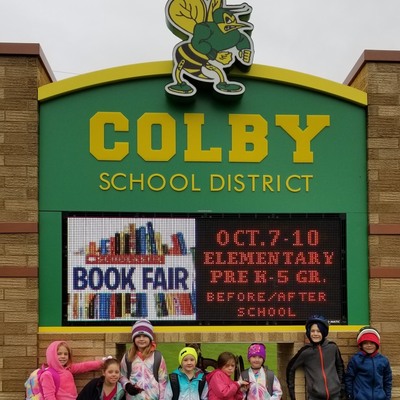 The Colby School Board has selected Dr. Patrick Galligan to become the next Superintendent of the Colby School District.
During a Special Board Meeting on Thursday, March 9th, the Board approved the Superintendent contract for Dr. Patrick Galligan. He will be replacing Dr. Steven Kolden who announced his retirement this past year. Dr. Galligan is currently serving as Principal of John Muir Middle School in Wausau.
He will bring over 25 years of public experience to Colby. "I'm very excited about the opportunity to serve as the next superintendent of the Colby School District. I could not be more pleased to have been selected to work with this team," said Dr. Galligan.
"The opportunity I had to tour the schools [during the interview] and meet all of you was an extremely gratifying experience for me. To talk with each person, to see all the great work going on in the buildings, and especially seeing the students in their classrooms was something that helped me understand that, yes, this is a place I want to be.
Dr. Galligan will begin working with Superintendent Kolden to aid in a smooth transition. He will officially begin his duties on July 1st. The School District is excited to welcome Dr. Galligan to our outstanding District and looks forward to his leadership on our vision of success.
---
Feel free to contact us with questions and/or comments.