Augusta Student Does Well at FBLA Regionals
Wednesday, February 8th, 2023 -- 12:01 PM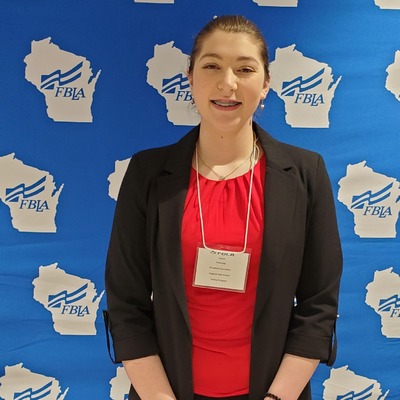 This past Saturday, Augusta senior Alyssa Anderegg competed at the FBLA Regional Leadership Conference at St. Croix Central High School.
Alyssa placed 4th in Broadcast Journalism, missing going to state by just one place. This was her first year competing and she represented Augusta well.
Congrats Alyssa, and thank you Mrs. Steinke, FBLA advisor, for your leadership!
---
Feel free to contact us with questions and/or comments.