New Marathon County Public Safety Telecommunicator Completes Field Training Program
Tuesday, February 7th, 2023 -- 9:00 AM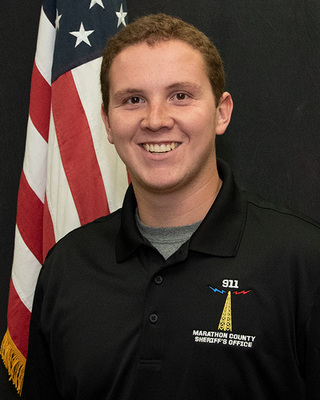 Public Safety Telecommunicator Anthony Derrico began his employment with the Marathon County Sheriff's Office on September 19, 2022.
Recently, Anthony successfully completed his field training program and is answering emergency calls and radio traffic for first responders across Marathon County. In addition to his work as a PST, Anthony is a firefighter at the Central Fire and EMS District in the Colby, Abbotsford and Dorchester areas of the county.
Anthony previously worked for his family transportation and agriculture businesses as well as in Information Technology (IT), Anthony's strong technology skills have certainly helped throughout his training.
You can't miss Anthony's energy or the fact that he seems to always have a smile on his face. The Department is proud to have Anthony as a member of the team and looks forward to the great things he will do in service to the community.
---
Feel free to contact us with questions and/or comments.