Two Individuals Discuss Cryptocurrency Mine in Park Falls
Tuesday, January 24th, 2023 -- 11:00 AM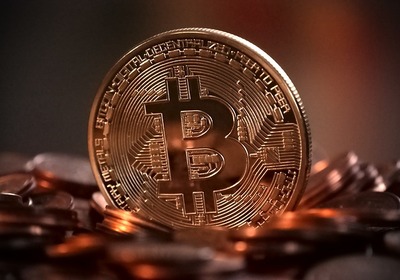 (By Jacob Resneck and Zhen Wang | Wisconsin Watch/Wisconsin Public Radio) Two recently unemployed Chinese nationals weigh their options in a cramped Park Falls, Wisconsin, motel room, not far from where they worked in a former paper mill now being used to mine cryptocurrency.
According to Jacob Resneck and Zhen Wang with Wisconsin Watch, one of them continues to nurse a stitched-up laceration across his left wrist from an on-the-job injury after he tripped while carrying a computer in August, a few months before he was let go.
Speaking in their native Mandarin, Aaron and Justin, as they refer to themselves in English, came to the United States on visas that allowed them to visit temporarily for "business activities" but not to take jobs in America.
The two said they thought they had a long-term future helping a global company, SOS Limited, establish a cryptocurrency mining operation in North America, one of just two known facilities in Wisconsin.
What they found were what they described as unsafe working conditions and possible skirting of immigration and labor laws. Wisconsin Watch is not publishing their names because they are concerned about their legal status to work in the United States. The two said they were abruptly fired and spent weeks holed up in the motel until they belatedly got their final month's salary from their employer.
Their story is among several troubling signs that the company, which has just a handful of employees based in Park Falls, may not deliver the type of economic boost Park Falls was seeking when the city loaned one of SOS Limited's current partners $1 million to revive the paper mill, which once employed hundreds of workers.
The company's two other announced North American cryptocurrency mining sites, including one in Marinette County, are also stalled. Since August, Bitcoin has lost almost three quarters of its cash value.
nd over the past two years, SOS Limited has seen 94 percent of its share value erased after raising more than $600 million from investors. The story of the two Chinese nationals is also part of a larger tale about an economically challenged Midwestern mill town and the shadowy industry that produces Bitcoin, Ethereum and other digital currencies.
Cryptocurrency mining operations were prohibited in China in 2021 due to concerns over criminal activity and economic stability. They've since moved to countries with laxer regulations such as the United States.
---
Feel free to contact us with questions and/or comments.