Wisconsin Still Dealing with Chip Shortage
Tuesday, January 24th, 2023 -- 9:00 AM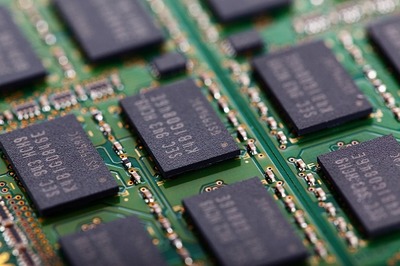 (By Joe Schulz, Wisconsin Public Radio) Wisconsin's manufacturers have been dealing with the global shortage of semiconductors, but the federal CHIPS and Science Act of 2022 could change that.
According to Joe Schulz with Wisconsin Public Radio, semiconductors, or microchips, can be found in just about every electronic device from cell phones to cars, and have become essential for both the U.S. and state economy.
"In 90 percent of technology we rely on every day in our life, you can find at least one of those simple microchips," said Behzad Bahraminejad, an instructor of electrical engineering at Fox Valley Technical College.
But the chips have been in short supply in recent years, hampering Wisconsin manufacturers that produce products requiring semiconductors. One such company is the Fond du Lac-based Wisconsin Lighting Lab, which makes LED lighting, light poles and wireless lighting controls.
"Every single product that we ship on the lighting side will have at least one semiconductor," said Adam Rupp, president of the Wisconsin Lighting Lab. He said the supply shortage has diverted attention from research and development, as well as other necessary aspects of business, which was "especially difficult for small companies."
"As much as 50 to 60 percent of our time, the last two to three years, has been spent on supply chain and supply chain-related issues," Rupp said. "How many Thanksgivings and Christmases do you remember where people were talking about supply chains around the dinner table? That has really happened every holiday that I've been to the last couple of years."
To combat the semiconductor shortage, Congress passed the bipartisan CHIPS and Science Act of 2022, which President Joe Biden signed into law last August. The law allocates $52.7 billion for American semiconductor research, development, manufacturing and workforce development.
Although semiconductors were invented in America, the country only produces about 10 percent of the world's supply. More than 60 percent of all the world's chips come from Taiwan, according to Buckley Brinkman, chief executive of the Wisconsin Center for Manufacturing and Productivity.
Brinkman said the main benefit the CHIPS and Science Act has for Wisconsin comes from ensuring manufacturers a more reliable semiconductor supply.
---
Feel free to contact us with questions and/or comments.