Neillsville Police Department's Patrol Investigator Assignment
Tuesday, November 22nd, 2022 -- 3:00 PM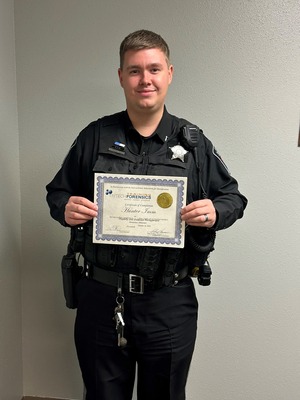 The Neillsville Police Department made an announcement regarding the Department's patrol investigator assignment.
The patrol investigator assignment has been vacant since June 2020. Over the past year, Patrolman Hunter Imm has obtained the advanced education and experience to fulfill this assignment.
Recently, Hunter completed the Detective Academy Course at Northeast Technical College-Green Bay and the Property Room Manager Course at Waukesha County Technical College, to name a few. Neillsville Police Chief Jim Mankowski assigned the patrol investigator duties to Hunter.
Part of the patrol investigator's duties is to manage the evidence and property rooms. Over the next few days, Hunter will be clearing out several years of confiscated items that they are no longer required to keep, in addition to organizing the property room to his and the Chief's standards.
---
Feel free to contact us with questions and/or comments.