Four Neillsville High School Choir Students Attending Dorian Vocal Festival
Tuesday, November 22nd, 2022 -- 2:01 PM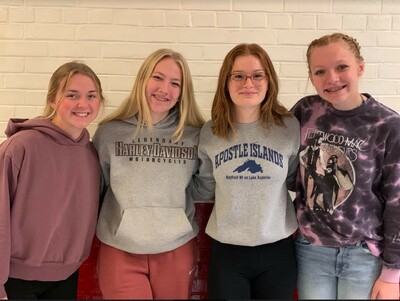 Four Neillsville High School Choir students will be attending the Dorian Vocal Festival on January 8-9, 2023.
The festival is held at Luther College in Decorah, Iowa. They will join almost 1000 other students from six states in the Midwest for two days of rehearsals and a concert.
Congratulations to Kayleigh K., Victoria R., Ellie W., and Olivia R. for being selected for this honor.
---
Feel free to contact us with questions and/or comments.