The Fall Season Begins Later Today
Thursday, September 22nd, 2022 -- 9:46 AM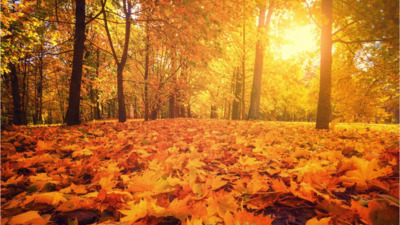 Tonight at 8:03 pm is the Autumn Equinox which marks the first day of fall in the Northern Hemphisphere.
Each September, the sun is directly above the equator, which signifies the autumnal equinox in the Northern Hemisphere. For countries south of the equator, the moment is known as the vernal or spring equinox, marking the beginning of spring.
On the autumnal equinox, day and night are both about 12 hours long in many parts of the world.
---
Feel free to contact us with questions and/or comments.