Man Involved in Abbotsford Shooting Sentenced in Clark County Court
Monday, August 15th, 2022 -- 12:01 PM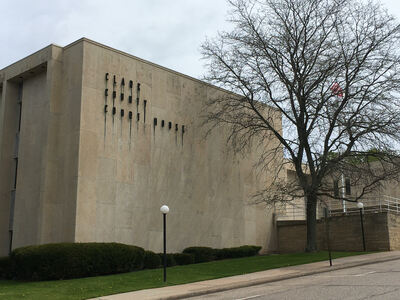 One of the individuals involved in a shooting in Abbotsford was sentenced in Clark County Court.
Back in February of 2020, a shooting occurred at an apartment on Swamp Buck Drive in Abbotsford. The victim went to the Aspirus Hospital in Medford, which prompted a lockdown. The victim survived the shooting.
Video showed Carlos Santiago-Gonzalez and Joennval Moctezuma-Torres fleeing the scene. Moctezuma-Torres was found guilty of, due to a no contest plea, 2nd-degree recklessly endangering safety. Another charge was dismissed and read in.
He was sentenced to 18 months in prison and 36 months of extended supervision. The other man, Gonzalez, pleaded guilty to aggravated battery after he turned himself into authorities. He was sentenced to 3 years of probation with a condition of 90 days jail time.
---
Feel free to contact us with questions and/or comments.