Clark County Clerk Says State's Election System is Safe
Friday, August 5th, 2022 -- 1:01 PM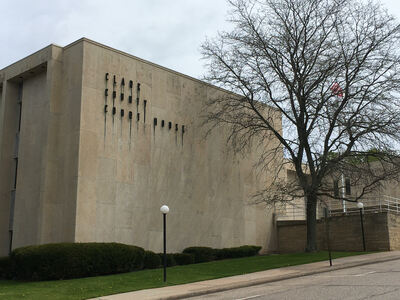 Recently, a Wisconsin man has made the news after he admitted committing voter fraud to try and prove that Wisconsin's election system is vulnerable.
Harry Wait told Racine County Sheriff Christopher Schmaling last week that he ordered 10 absentee ballots for other people, including Assembly Speaker Robin Vos, through the MyVote website and requested the ballots be mailed to his home. The state Department of Justice is investigating.
Clark County Clerk Christina Jensen doesn't agree that our system is vulnerable. She said, "Requesting or attempting to vote an absentee ballot in the name of another person has long been and continues to be a crime. Under the law, a voter can request an absentee ballot for him or herself only."
"There is no indication of any vulnerability with the MyVote application. The idea that absentee ballot requests made online, via MyVote, are more susceptible to fraud is false."
"The MyVote web application requires a person to provide the same information he or she would provide if the person made the ballot request through electronic or traditional mail. MyVote does not make it any easier to commit voter fraud than requesting a ballot through the mail."
"People who intentionally misuse the MyVote application can be subject to severe criminal and civil penalties. It is illegal to provide false information or another person's information to request the ballot of someone else."
She continued, "Municipal Clerks are required to test their election equipment prior to the election to ensure that the equipment is properly recording their votes. We are also required to do audits after the Federal elections, by hand counting the ballots to ensure that the hand-count equals the machine count."
"At no time is our election equipment ever connected to the internet, clerks do not modem their results in on election night, they call, fax or email their results after the polls close."
The county board of canvassers verify that what was reported on election night matches the print-outs from the election equipment. The board of canvass also verifies that the number of ballots cast match the number of voters recorded in the poll book before the results are certified to the State."
---
Feel free to contact us with questions and/or comments.