Wisconsin Rapids Lincoln High School Donates to Aspirus Riverview Hospital
Friday, August 5th, 2022 -- 9:01 AM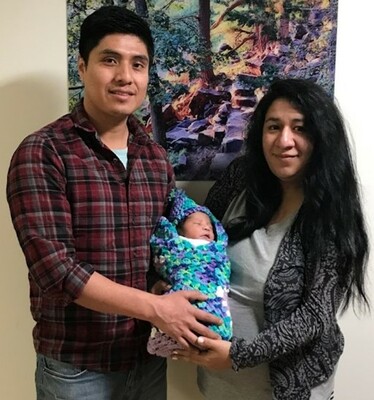 Aspirus Riverview Hospital patients are being kept comfortable and cozy, thanks to a generous Wisconsin Rapids Lincoln High School classroom.
Introduction to Fashion Design and Construction is a course that provides students with valuable life skills and the opportunity to give back to their community. Instructor Valerie DeVries-Polman explains, "Students learn patience, build confidence, improve problem-solving skills, and develop cognitive and motor skills as they make baby hats/blankets, fidget quilts, table favors, and pet adoption bags."
The course also instills the value of giving back, as the students' creations are donated throughout the community. Aspirus Riverview Foundation is grateful to be among these recipients, having received a multitude of tie blankets and crocheted baby hats and blankets.
The blankets give cancer center patients a little extra comfort and care while receiving treatment. Meanwhile, the crocheted items keep little ones warm in the hospital's birthplace.
"We are thankful to have teachers like Ms. DeVries-Polman, who are helping students develop valuable skills and enriching the community as they do," says Sherry Evenson, Executive Director of Aspirus Riverview Foundation.
The class will continue this meaningful work next semester and is currently accepting yarn donations for the hats and blankets. Anyone interested in donating can contact Valerie DeVries-Polman at valerie.devries@wrps.net.
---
Feel free to contact us with questions and/or comments.