Wisconsin's Commodity Prices for June
Friday, August 5th, 2022 -- 8:21 AM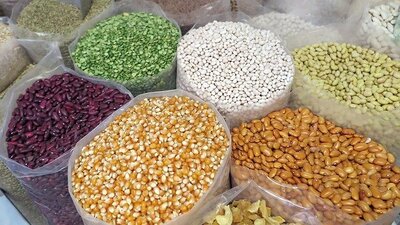 (Wisconsin Ag Connection) The average price received by farmers for corn during June in Wisconsin was $7.05 per bushel, according to the latest USDA Agricultural Prices report.
According to the Wisconsin Ag Connection, that was 14-cents above the May price and $1.40 over June 2021. Soybean prices were 20-cents higher for the month at $16.10 per bushel, and $1.60 above the same time a year ago.
Farmers received $5.31 per bushel for their oats, a drop of 54-cents from May, but $2.04 above last June. And the all hay prices in Wisconsin averaged $144.00 per ton. That was $14.00 below the May price and $29.00 less than the June 2021 price.
The alfalfa hay prices were $150.00, $18.00 below the previous month and $33.00 lower than in 2021. The average price received for other hay was $111.00 per ton. Down $17.00 for the month and $7.00 for the year.
---
Feel free to contact us with questions and/or comments.